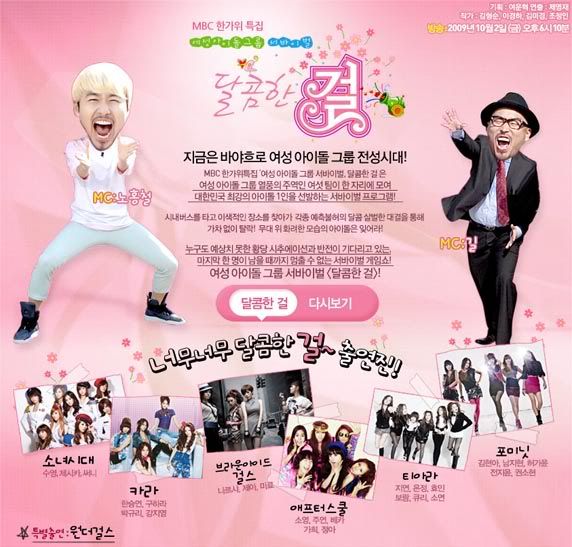 We reported earlier about MBC's ingenious plan of bringing the numerous girls together for a Chuseok Special, Sweet Girl. On this awesome episode, 26 girl singers from six female idol groups will come together, travel on a bus to various locations and compete in several challenges, where the last girl standing will be crowned the one and only winner and the undisputed Queen of girl groups.




Hosted by Gill and Noh Hong Chul, the girl groups are SNSD (Sooyoung, Jessica, Sunny), KARA (Seungyeon, Hara, Gyuri, Jiyoung), Brown Eyed Girls (Narsha, Jea, Miryo), After School (Kahi, Jungah, Beka, Soyoung, Jooyeon), 4minute (Jihyun, Gayoon, Jiyoon, Hyuna, Sohyun), and T-ara (Eunjung, Boram, Qri, Soyeon, Hyomin, Jiyeon). The Wonder Girls will also appear through a video message.

Stay tuned to see who will be crowned the strongest girl group member.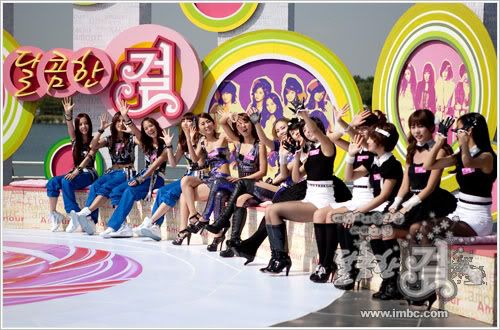 The recording where Jiyoung and Sohyun became best friends.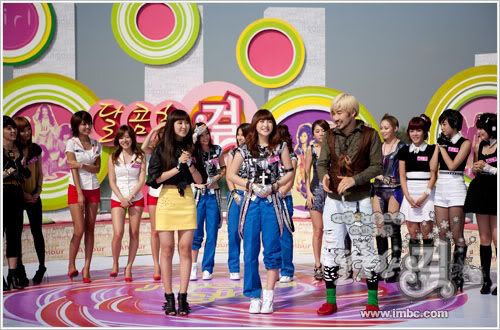 Nice legs but another girl won the prettiest legs accolade.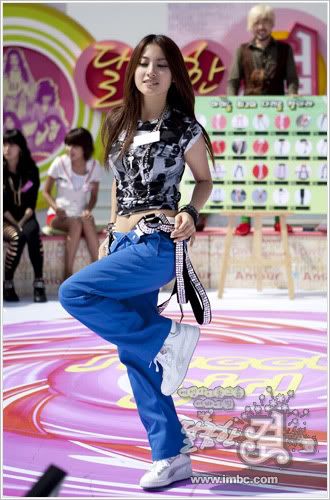 The girls will come out and dance to each other's hit songs in the opening dance stage. They will perform SNSD's Leg Kick. Saucy Hip Swaying move by the Brown Eyed Girls, Butt Dance by Kara, and more! Check out a preview of the mass Butt dance first.




Sweet Girl Chuseok Special airs on MBC at 6.10pm (KST) via MBC.



Source: allkpop