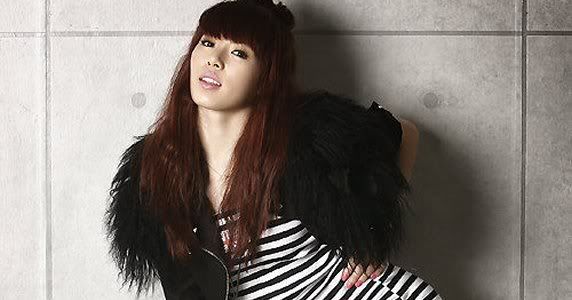 After performing at the successful 2009 Dream Concert, shouldn't HyunA be celebrating with her fellow group members? That's the conclusion many people would draw up, but people also forget a very important detail.

While this year's Dream Concert was the very first for the rest of the 4minute, this was HyunA's second performance. She had previously performed on stage with the Wonder Girls in 2007 and it's been 2 years since. The sexy performer stated, "When I was in 9th grade, I had performed in the Dream Concert. After 2 years passing, it is a different feeling now."

She continued, "When they listed 4minute and our names in the beginning my heart thumped. My heart was beating quickly and I was about to cry. When I was younger, I think I did things without considering the consequences. After two years I was very worried about this stage and wanted to try harder; however I thought I did better in the rehearsals than in the actual stage."

Taking a look at this year's performance, HyunA had nothing to worry about. Putting regrets and doubts to rest, the ladies of 4minute can only bring greater things for their fans. Many fans have have expressed beliefs that HyunA & the rest of 4minute gave a performance of a lifetime, and we're sure that they can look forward to more success in the future.


Source: allkpop