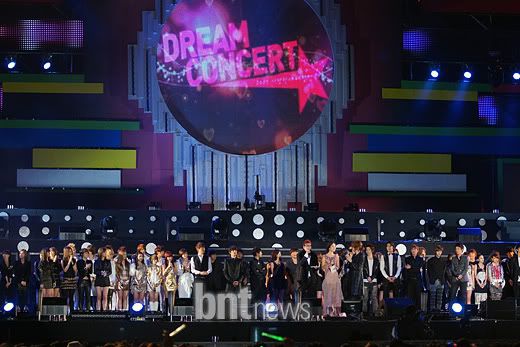 The long-awaited annual concert event of the year, the 2009 Dream Concert finally kicked off at Seoul's World Cup Stadium on 10th October this evening as 19 groups of performing artistes took to the stage under the night skies to perform for their adoring fans.
The 19 groups were
Big Bang
,
Super Junior
,
SNSD
,
2PM
,
SHINee
,
Jewelry
,
4minute
,
2NE1
,
Kara
,
Chae Yeon
,
Wheesung
,
Park Hyo Shin
,
T-ara
,
Supernova
,
f(x)
,
Kim Tae Woo
,
2AM
,
MC Mong
and
Super Junior-M
. Ahead of the delayed telecast in place of
Inkigayo
(pre-empted two weeks in a row) on 11th October through SBS, let us have a walkthrough of what to expect in pictures.
Entertainment Relay report (credit:
dailykpopnews1
). (Click to get a bigger view)
Red carpet.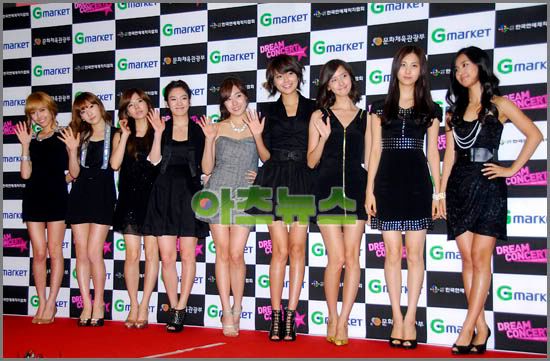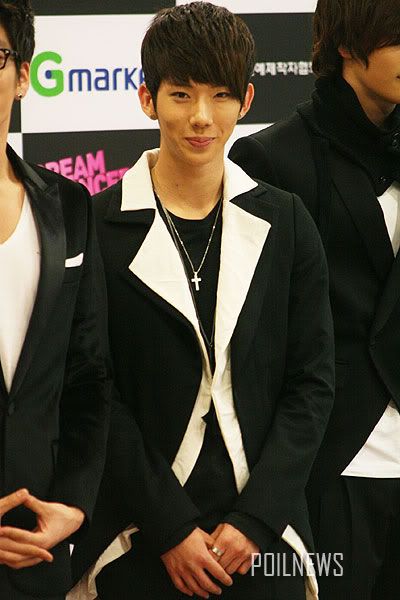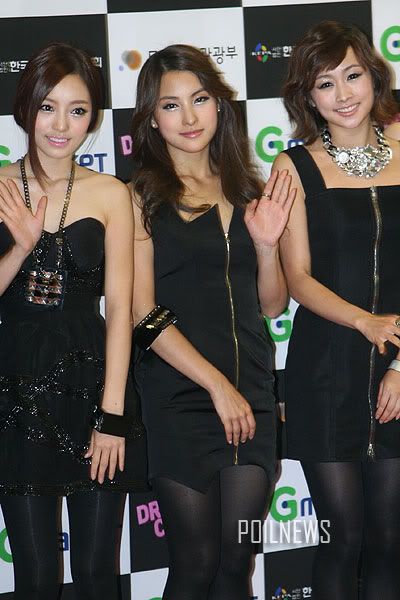 More than 40,000 attended the concert.
f(x) got the ball rolling with Lachata and Chocolate Love.
Chae Yeon performing Shake with Goo Joon Yup.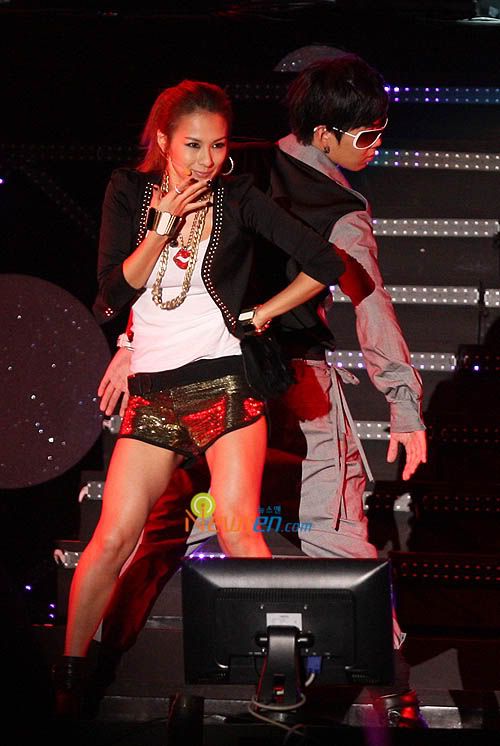 T-ara and Supernova does TTL.Listen.2 for the first time.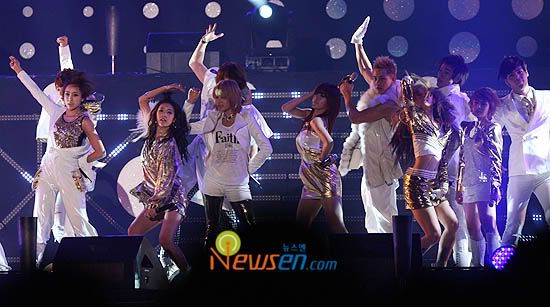 MC Mong with Dream Concert MCs, Song Ji Hyo and Kim Heechul.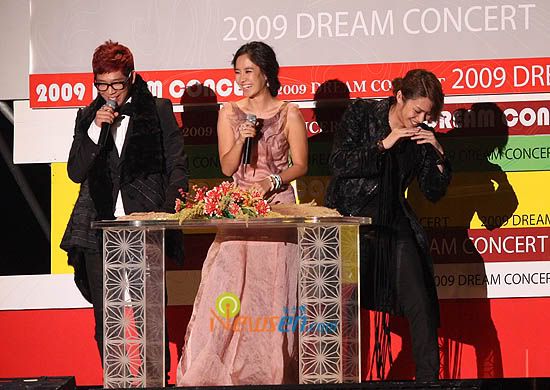 Wheesung and Park Hyo Shin harmonizes with Heal The World.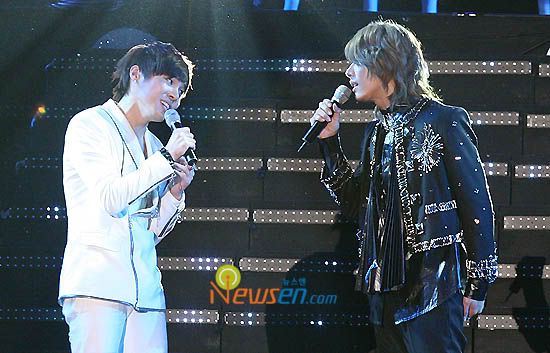 4minute does Muzik.
SHINee does Juliette and Noona, You're Pretty (Replay).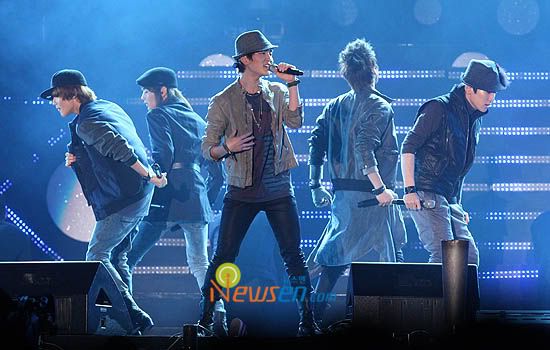 2AM with Confessions of a Friend .
2PM on stage for the first time as 6 members since Jaebeom's departure. Will not be shown on tv as reported earlier.
Super Junior-M charms with Super Girl.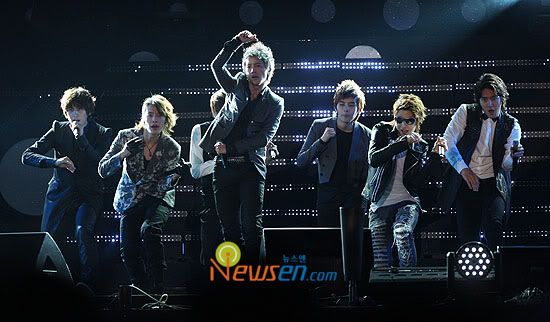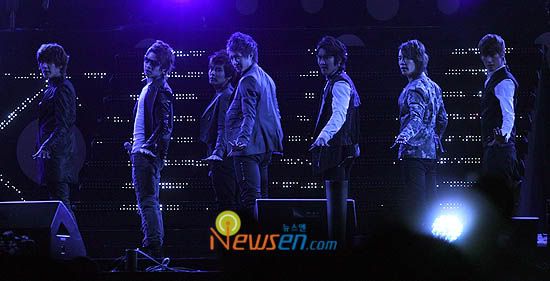 Jewelry with Vari2ty.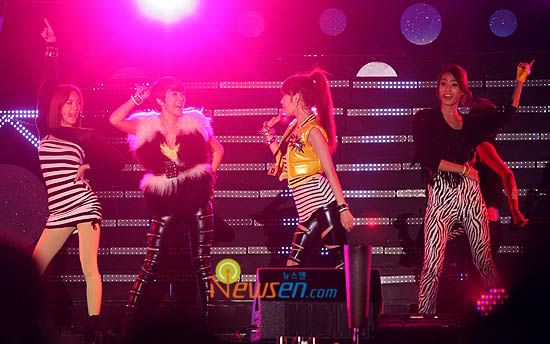 MC Mong with Indian Boy. Also did I Love U, Oh Thank You with Kim Tae Woo.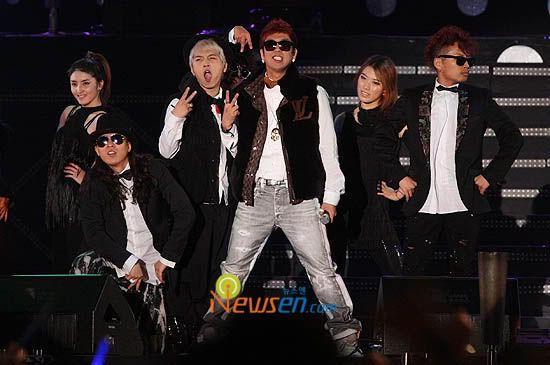 Kim Tae Woo with Love Rain.
Kara does Mister and Wanna.
2NE1 with Fire and I Don't Care.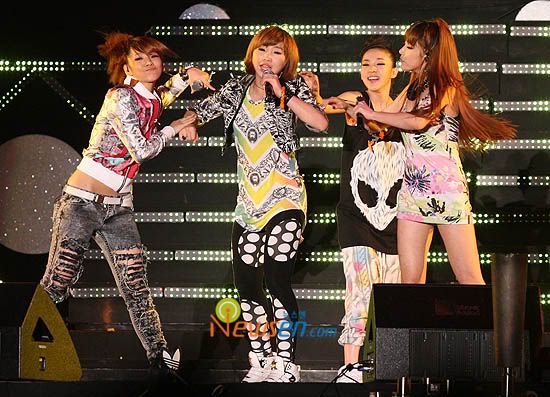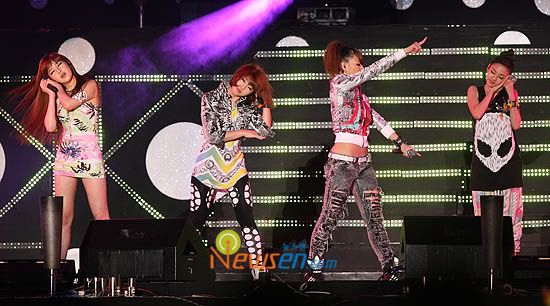 G-Dragon with Heartbreaker.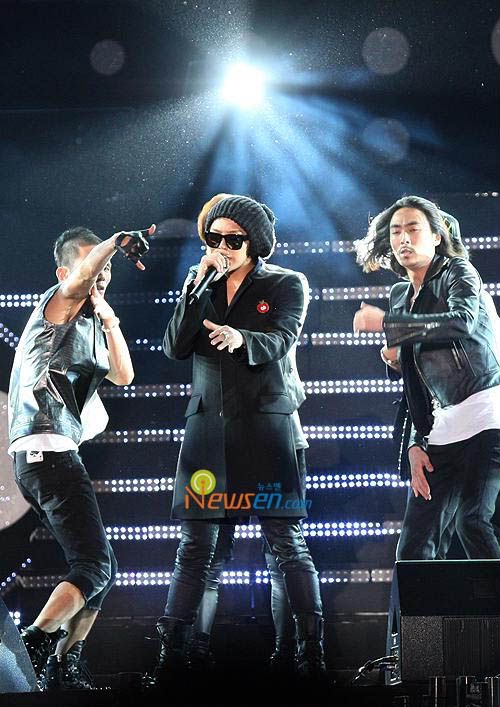 Daesung back on stage with Big Bang. Will not be shown on tv as per YG Entertainment's request for reasons unknown. VIPs will be disappointed.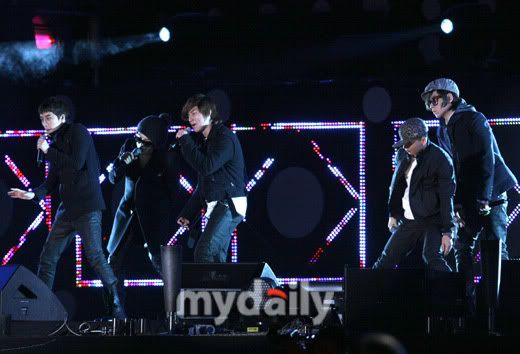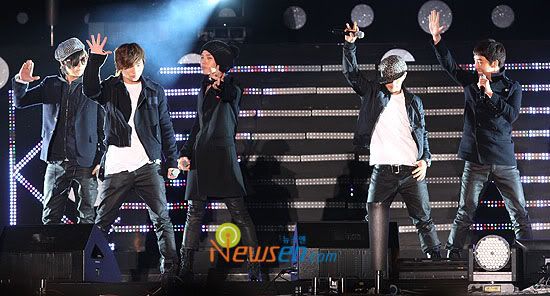 Super Junior performs Sorry, Sorry and It's You.
SNSD with Genie and Gee. They have the nicest and clearest shots with the right amount of contrast and color.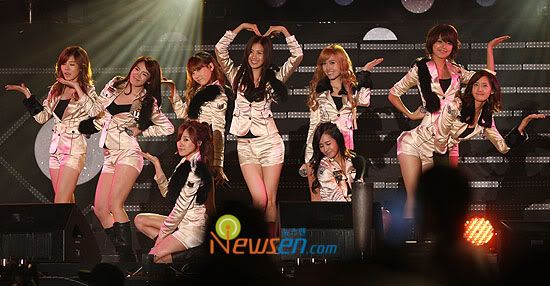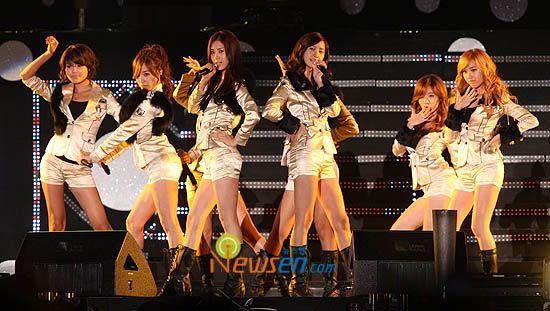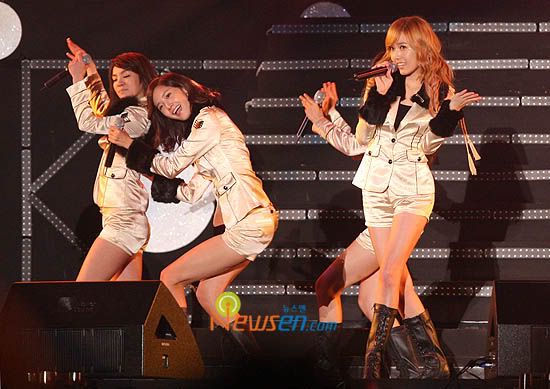 The concert had some of the nation's best singers performing but some poor preparation work bought some frowns to the audience. The photo time before the concert, which was supposed to start at 5:00PM, was delayed by 1 hour, which lead to some boycotting by the photographers. Also the hosts went on talking for 30 minutes because of the delay causing the 40,000 audience to wait in the chilly weather.
Source: allkpop