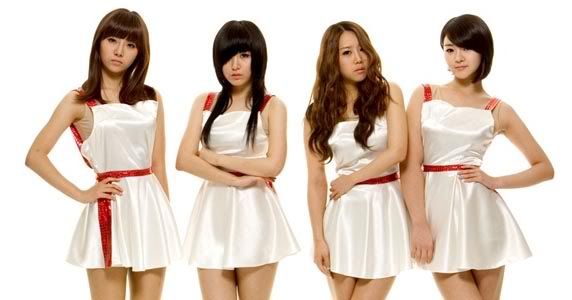 On October 12, new girl quartert JQT will be having an online showcase on Korean music sites like Melon, Dosirak, and Soribada. At the same time at 9PM (KST), Korean video portal site Pandora will be streaming live through HD LIVE TV.

A representative stated, "By using the Internet to showcase the group, we hope to call out to the netizens and open up a special path, in hopes to make them feel more close to the group by streaming real time." The idea was actually thought up by some of the members, saying they wanted to do something special for the fans that have been showing them love and anticipating their debut.

The group will be singing "I Fell For You" and "NONONO", but singing won't be everything, for the group will bust out their own special and unique talents. In addition, Namolla Family and speedster rapper Outsider will be making guest appearances.

This upcoming showcase will 100% be real variety media and LIVE. It will also be possible to watch it in full High Definition, but only through Pandora.
Source: allkpop