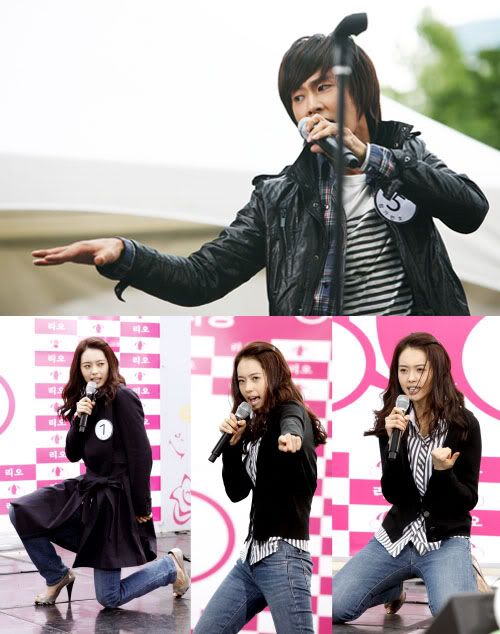 Viewers were drawn to a particular scene shown in episode 10 of MBC's
Heading to the Ground
on 8th October.
To cut the long story short, Cha Bong Gun (
Yunho
) wanted to buy a laptop for his sister, Cha Byul (who is super adorable) who was celebrating her birthday. He ropes in his agent, Kang Hyebin (
Go Ara
) to help him in the selection but realizes that all the laptops are priced out of his reach.
While walking along the streets, they chanced upon a singing contest where one of the prizes on offer was a laptop. Bong Gun naturally signs up for it eagerly and also brings Hyebin into the picture although she is unwilling. Yunho being the slick dance machine of
DBSK
in reality, does a neat performance of his self-composed song,
Checkmate
while the reluctant Hyebin gives it her all, doing a gag version of
BoA's Girls on Top
which was really hilarious. And the hilarious performance wins the laptop prize!
credit:
sweetbait