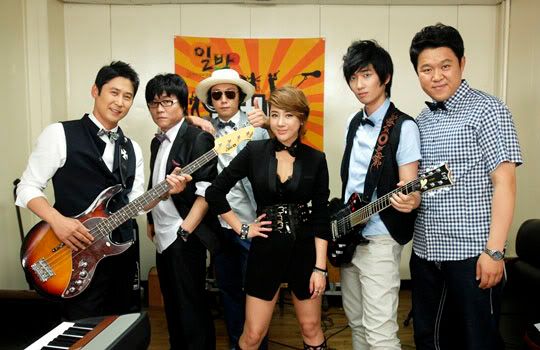 We reported a few days earlier that Nodaji have been canned while the fate of Oppa Band hung in the balance. Well, it appears that both programs have now been officially axed by MBC from their Sunday Sunday Night lineup. The main reasons for their cancellations stemmed from their consistent low ratings which hovered around 5% and below, five times less than what SBS's Family Outing and KBS2TV's 1N2D are getting.

MBC announced on the 10th, "We will remove 'Oppa Band' and Nodaji' from Sunday Sunday Night by the end of the month (October). There will be a final filming session for both programs to wrap up everything. The final episodes for both shows will either be broadcast on the 18th or the 25th." MBC did not say about what they will do about the vacant spots left after the two programs end their run this month or their future plans.

It does seem that no matter what MBC throw out, no one will really care since Family Outing is helmed by Yoo Jae Suk while 1N2D is anchored by Kang Ho Dong, where coincidentally both are the most successful and recognized national MCs in the country at the moment. What do you think MBC should do?
Source: allkpop