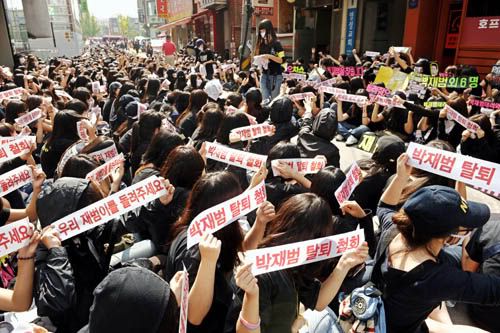 2PM will be performing at the 2009 Dream Concert on October 10th. This will be their first performance as 2PM without Jaebeom.

It has been stated that 2PM will be performing their hit songs, "Again and Again" and "I Hate You." This stage however, will not be recorded, and Hottests plan to continue with their boycott by not attending the concert, and instead going to the JYP building to attach post-it notes to voice their disapproval of JYP's decision to ignore their pleas to bring Jaebeom back.

The trouble that had started from Jaebeom's Myspace comments, are still going strong. 2PM's official fanclub, Hottest have stated before that they will boycott a 6-member 2PM.

Is this really the right thing to do?
Source: allkpop