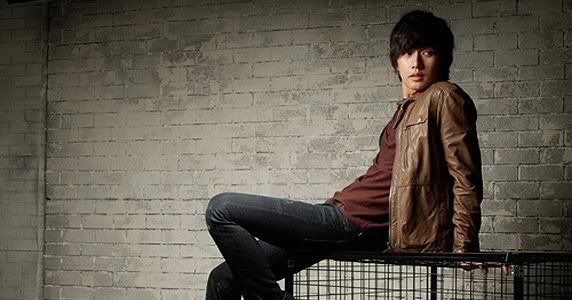 Actor
Park Hae Jin
guest-starred on the October 10th broadcast of KBS 2TV's
"Champagne"
and talked about the difficulties he experienced after his acting debut in 1998, among them being girl troubles and issues with adapting to the job. Check out the screencaps from the episode.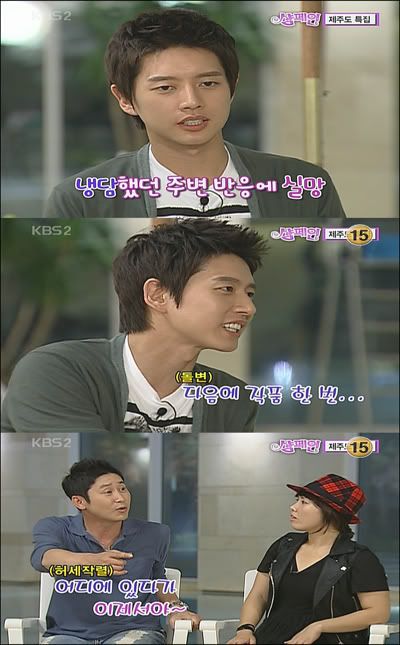 "Ah, girl issues." Park Hae Jin said, "I had a girlfriend who I really loved in 2004. She kept on ignoring my phone calls, and made up excuses like 'I have to take care of my mother who's sick right now' when I asked her to spend some time with me. After a while, I became worried about her and waited in front of her house one day."
He went on to say, "I was waiting for a long time, wondering when she was going to show up. And then, I heard her voice and another man's voice approaching me. Alarmed, I looked up and saw her with another guy. Our eyes met, and I was so traumatized to know that she'd betray me like this. I broke up with her immediately after that." He also confessed, "I was so hurt that I drank myself to sleep every night. It was hard for me to even eat while I was getting over her."
Park Hae Jin also talked about a troubling experience that he had on the set with a co-worker. "I had a really hard time when I was filming the drama
'Chil Princesses,'
because one of the people whom I'd been working with said things like, 'Are you some no-life loser who'd been rolling around?' 'Is that the best you can do?' and 'What do you actually know how to do?' to me. It was really upsetting." But he laughed as he said, "Recently, that person approached me and said, 'You look like you're doing well nowadays. I hope to work with you again in the future.' " The nerve!
Well, even though he had to go through some hardships, I'm glad that he's endured and persevered through the good and the bad to become the fantastic actor he is today. Remember to tune in to his new drama,
"Hot Blood,"
that starting airing in Korea yesterday!
Source: allkpop