Taeyang
's new solo album is about to drop soon, unless YG officially releases a statement about any delays.. His title song is called
"Where U At"
, which will be released as a digital single along with the music video, before the whole album comes out.
So far there is only one picture on the web related to Taeyang's new album. We aren't even sure if this is a picture from the set of his MV, but it most likely has something to do with his promotional activities. This concept is not much different from
Big Bang
's past concepts like their Stand Up Teaser. The hip hop style clothes and the dark mood is nothing new, but like all of Big Bang's songs, it's bound to be good and hit the top of the charts.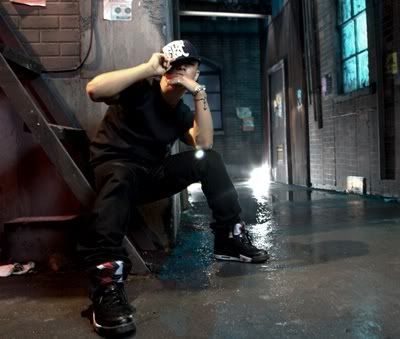 The teaser should be arriving soon, so stay tuned on for further developments!
Source: allkpop