Last week,
Jaejoong
and
Micky
of
TVXQ / DBSK / Tohoshinki
enjoyed much success, crushing the competition, with the release of their new single album
"COLORS ~Melody and Harmony / Shelter."
A week later it's on top once again, this time on the Oricon Weekly Sales Chart, selling nearly 150,000 units (149,363 to be exact). Good Night, Sweet Dreams to the competition because they crushed the competition once again as
VAMPS
came in at a distant second with only 31,504 units sold (COLORS first day sales nearly tripled the second place total weekly sales).
The album was practically first every day on the singles album chart this past week, so it was only a foregone conclusion that they would be first on the Oricon Weekly. This marks the seventh time that TVXQ has reached first on the Oricon Weekly Chart, which breaks their own record for a foreign artist... but this isn't the only good news.
"TVXQ 4th Live Tour 2009 – The Secret Code – FINAL In Dome"
has also achieved first on both the Oricon Daily and Weekly DVD Charts, the first foreign artists in over 20 years to do so! This marks the first time that they have been able to accomplish such an impressive feat. This is very impressive for them and their popularity in Japan keeps on growing. Congratulations and hopefully their issues with SM are resolved soon.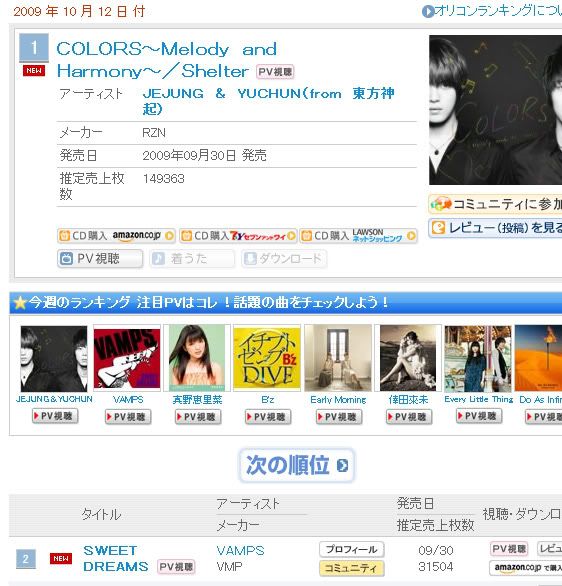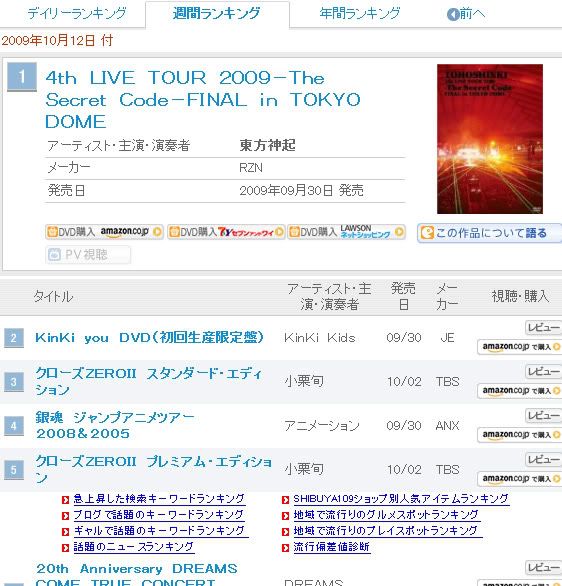 Source: allkpop