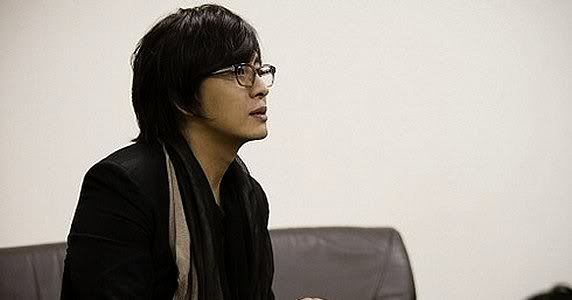 We had previously reported that hallyu star Bae Yong Joon was in poor health... And unfortunately, he's been hospitalized... once again.

Bae Yong Joon (Yon-sama) had left Japan in the midst of his promotional activities due to his health during the past two days. And after he had arrived in Korea, he went for a full-body check-up at a hospital in Seoul - which yielded results that weren't so good.

His entertainment released a statement reading: "There may be many of you who know already, but Bae Yong Jjoon will not be returning to Japan today (October 2nd). Due to the support from his family and fans, he was able to attend the Tokyo Dome event despite his poor health. And even though his health was not that great, he recovered a bit by being with his family. Thank you all for your all your care and support for Bae Yong-joon.

Since he attended so many huge events consecutively despite his health, his condition grew worse and we were forced to cancel all his other events. His family and us staff all sincerely apologize to you all, but we feel that it was necessary for him to take this leave for the sake of his being able to be healthy and active once again. We ask for your understanding, and we sincerely apologize."

Bae Yong Joon being re-admitted to a hospital on October 5th isn't good news for his fans, and it is uncertain when he will be able to be active again. But let's all hope that he has a speedy recovery!
Source: allkpop