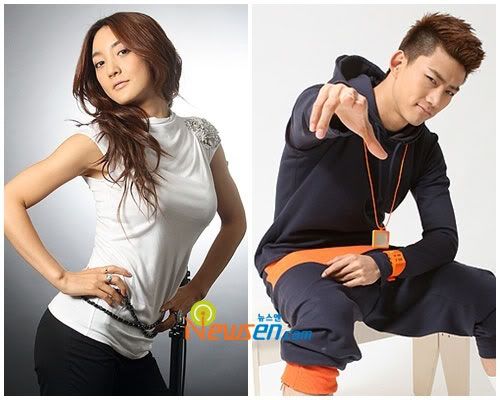 Bada will be returning with her follow up track "Yes I'm in love," from her 4th album which features 2PM's Taecyeon, but will they be performing together?

Bada will be making her first performance of "Yes I'm in love," on the October 8th episode of M! Countdown.

In an interview with Newsen, Bada stated:

"I randomly tuned into a music show where 2PM was performing and I was immediately mesmerized. Therefore I called Park Jin Young and asked if Taecyeon could feature in one of my songs. Initially I was amazed by Taecyeon's voice, and when I recorded with him in the studio, I was even further amazed at how good he was."
As for performing together, Bada's record label stated:
"As of now there are no plans for a joint stage performance. We have requested that Taecyeon be present, but have not yet received confirmation. For the most part, it looks like Bada will be performing alone."
In addition to M! Countdown, Bada will continue promotions on the 9th via
Music Bank
and on
Inkigayo
on the 10th.
Source: allkpop