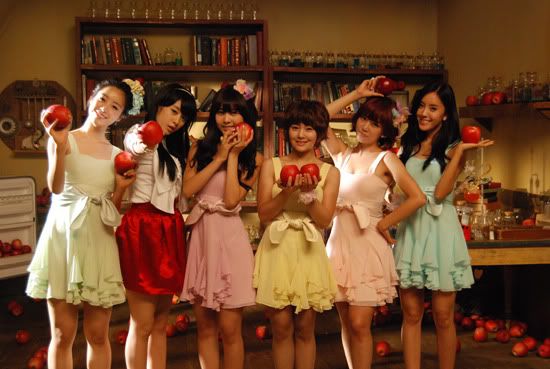 With the influx of girl groups in 2009, it's very important for these ladies to stay ahead in this heated battle for number one. The criteria does not merely include sharp moves, good looks, and heavenly voice, but also the charms necessary to sell a product.
Rookie group
T-ara
wants to prove that they are just the girl group worthy of the top dog title. Although these newbies have just recently entered the arena, they already have a packed CF recording schedule. Within this month alone, T-ara will begin endorsing
Samsung's YEPP P3 Memories
,
Nonghyup apples
, and - the go-to product of 2009 -
Nene Fried Chicken
. That's a very impressive resume these girls are building up for newbies, considering they are now going head-to-head with some of the biggest girl groups in the industry!
T-ara has the looks, the talent, and the charms, but can they stay in this intense game for number 1? Since the actual CFs have not been released yet, perhaps these leaked photos from their apple CF will appease the wait.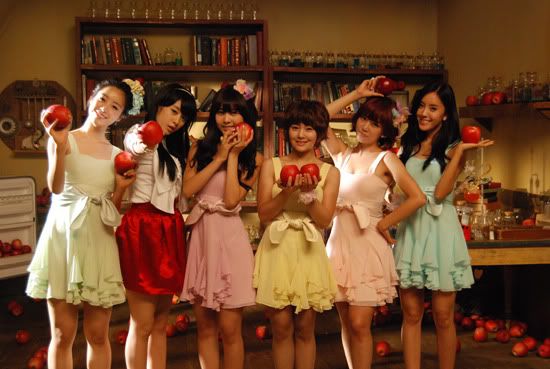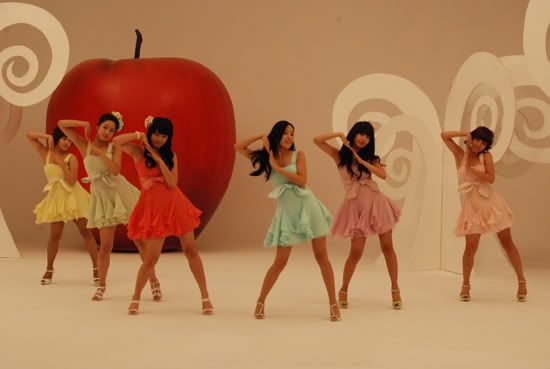 Source: allkpop