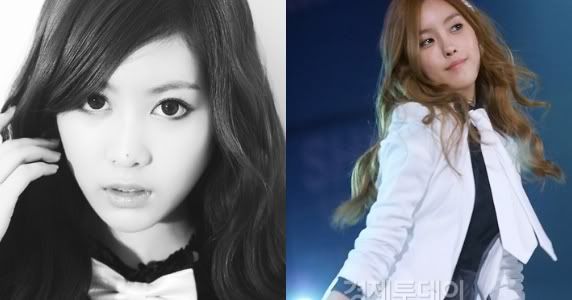 After switching up the sexes with
Brown Eyed Girls
's sexy
Ga-in
&
Narsha
,
Mnet Scandal
's got two new ladies in the lineup! That's right, Mnet's being merciful to you fangirls and giving you a break for now. In the most recent episode, the teaser at the end of the episode revealed the next two idols to be
Mnet
's very own
Hyomin
and
Qri
of
T-ara
.
With all of T-ara's recent activities,
Core Contents Media
is doing a great job of getting their girls out there - as we have reported, members
Jiyeon
,
Boram
and
Soyeon
have gotten solo acting gigs; plus, Soyeon, leader
Eunjung
, Hyomin and Jiyeon are topping charts with their collaborative hit "TTL (Time to Love)" with
Supernova
.
Anyway, check out 9:04 for the sneak peek of Hyomin & Qri on Mnet Scandal:
Seems like some T-ara fans will be burning in jealousy very soon, especially since these two guys are going for gold - like in other Mnet Scandal episodes, there will be skinship and a trail of broken fanboy hearts.
Source: allkpop