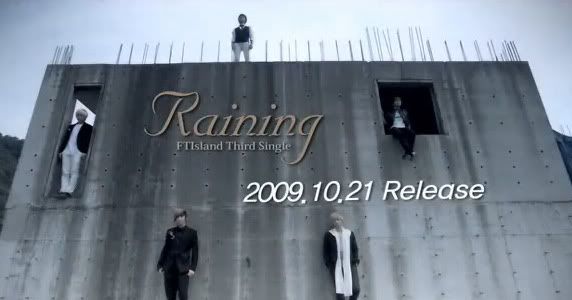 We already told you that
Hongki
of
F.T. Island
was going to continue promotions with the band despite his hectic schedule and a sub-group was forming, but we're now glad to announce that F.T. Island will be releasing their 3rd single in Japan titled,
"Raining"
.
The short teaser was released yesterday, giving
Primadonnas
a taste of their new single and a whole lot of eye candy. Besides Hongki's incredible vocals, the track reminded me of the band's debut album,
Cheerful Sensibility
.
"Barae"
was on repeat for me but I'm pretty sure I'm not the only one who was missing F.T. Island's rock ballads. The 5-member band previously released two singles in Japan (one including an English track), but this new single appears to be a lot more promising. The single is set to be released on October 21st. If you can't wait that long just keep hitting that replay button.
Album cover: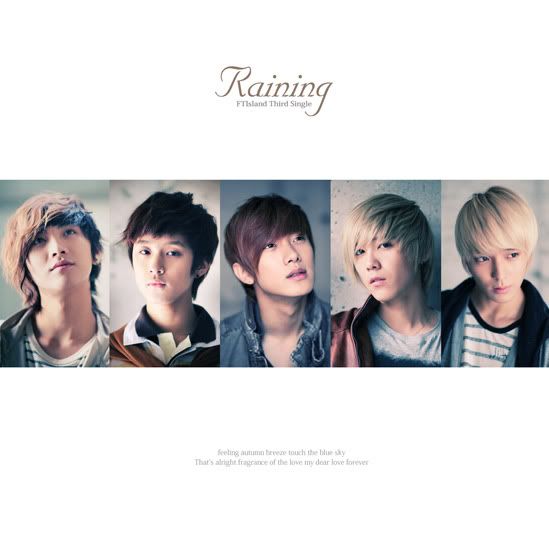 Teaser:
Cr: krillia
The boys (mainly Jaejin) speaking Japanese:And for old time's sake - Love Sick/Love Pain:
Cr: funzstereo
Source: allkpop
A/N: Can´t wait till the release date. I really have to sub this MV.