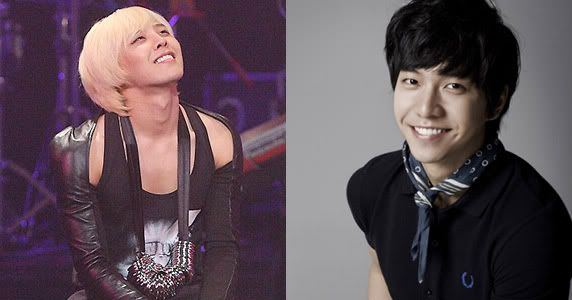 G-Dragon
and
Lee Seung Gi
have no doubt been enjoying seemingly undying popularity these days. From G-Dragon's chart topping hit "
Heartbreaker
" to Lee Seung Gi's "
Let's Break Up
" gripping tightly over the number 1 position, September has been filled with endless champagne popping moments for the two.
Well, that's great for them, but the other artists who have happened to release their albums during the same time are not as ecstatic. On the recent episode of SBS's
Strong Heart
, veterans such as
Brian
from
FTTS
,
Tablo
of
Epik High
,
MC Mong
and
Kim Tae Woo
all voiced their complaints of having to release their albums around the same time as G-Dragon and Lee Seung Gi. It's all in good fun, and it's actually hilarious to hear about some of the things they had to do to avoid competing with these two's dominating popularity.
See for yourself:
cr: TessLoveMusic1