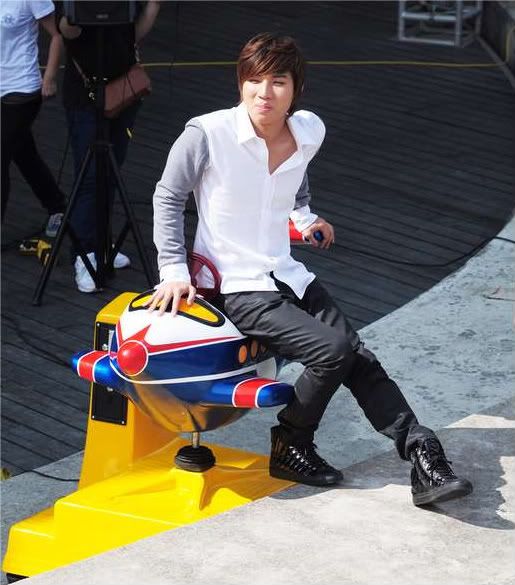 Big Bang member Daesung, who was in a car crash nearly 2 months ago, has been unable to join his fellow Big Bang members in their public performances, most recently at the 2009 Asia Song Festival and Idol Big Show.

The singer was discharged a little over 2 weeks after his accident and has reportedly been recuperating well. But will he be able to return on stage for the 2009 Dream Concert, which is just two days from now?

An official representative of Big Bang said, "Daesung is not yet in tip top condition to perform dancing on stage and it might be difficult for him to attend the upcoming 'Dream Concert'. However, we're still watching over him and it's not yet set in stone."

The future prospect doesn't look too good, and if worse comes to worse and he is not able to perform, Big Bang will perform at the concert on the 10th without him as a 4 man group with only G-Dragon, Taeyang, T.O.P., and Seungri.
Source: allkpop