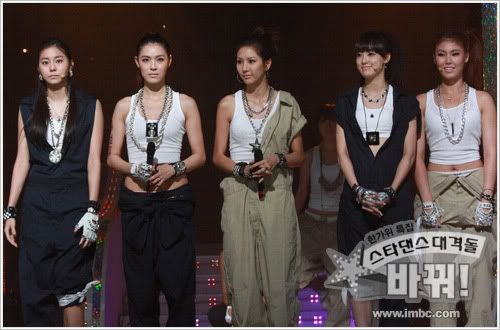 After School was SHINee's rivals for MBC's Star Dance Battle Change as they bought us a performance of 2PM's chart-topper, Again and Again.

Dressed in boyish stage outfits, the After School girls (Soyoung was missing though) resurrected the 2PM's "Again and Again" stage flawlessly despite their gender.

Viewers will no doubt feel nostalgic while watching this, desperately hoping for Jaebeom's return and perform again. And it's not just us, for After School's Gahee was seen with a writing on her arm, 'THIS IS FOR YOU GUYS'.

credit: TYPICALpocky


They rocked it and this song looks like being their sort of thing.
Source: allkpop