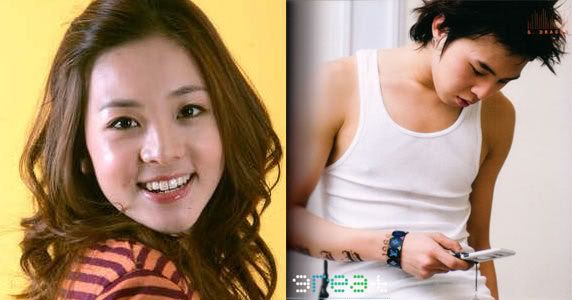 Sandara Park
has recently
released a new single entitled Kiss feat. CL
. This single is rumored to be the CF song for
Lee Min Ho
's and her
Cass commercial
.
The song already had a lot of fans in anticipation and upon it's release it has been doing well on the sales charts. So well in fact that on
Monkey3's
chart
Sandara's "Kiss"
actually beat out greatly hyped
G-Dragon's "Heartbreaker"
for the number one spot on their daily chart. The single started out as the #23 song only 2 days ago, so it has made an impressive jump in such a short amount of time.
A Monkey3 representative spoke on the matter,
"Before Sandara Park's new single was released, there was a lot of interest and anticipation. Upon its release the response has been overwhelming."
I've never heard of Monkey3 so I went and checked out
Cyworld
to see if this was the trend on other charts. Currently on
Cyworld's B&G chart
, G Dragon's "Heartbreaker" stands at #4 while Sandara's "Kiss" is at #3.
I found it funny that Dara was the first 2NE1 member to have a solo song, but
YG
definitely knows what they're doing and take quick advantage of any opportunities given. I can't wait for the CF to be finally released.
Cr. allkpop