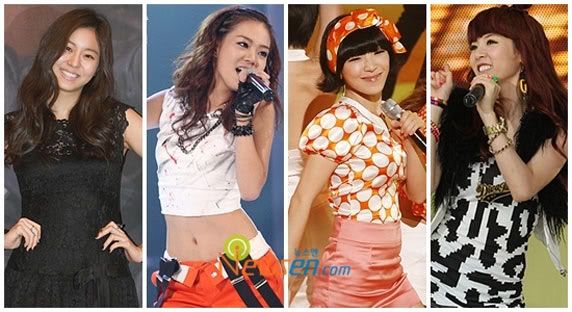 It's official! Four top girl group members will be coming together to form an allstar girl group!

Specifically, KARA's Seungyeon, Afterschool's UEE, 4Minute's HyunA and my latest and greatest crush, Brown Eyed Girls Ga-in.

coolsmurf reported earlier that they are filming a CF, but there's definitely more!

Lots of rumors were flying around, leaving netizens in great anticipation of what may be one of the greatest things to happen to k-pop. And it's happening alright.

The 4 allstars will release a music video and digital single in the beginning of October. As for performances, nothing has been confirmed yet, but I'm hoping for the best.
Source: allkpop