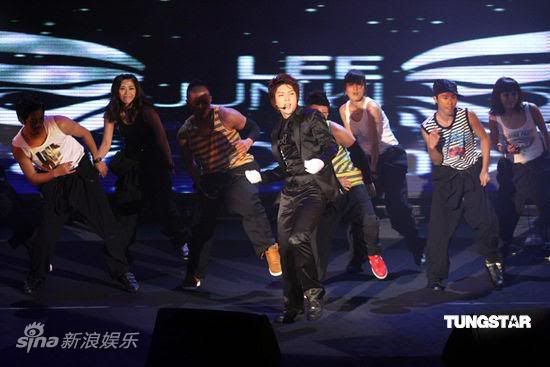 Hallyu star, Lee Junki held his 2009 J Style Taiwan Concert Tour at the Taipei International Convention Center on 26th September. But after it was discovered before the concert that the local Taiwanese organizer had ran off with the money for the concert, as Junki and his management had to fork out money from their own pockets to make sure that the concert went ahead, without disappointing the fans.

During the concert, Lee Junki did everything by himself and his dedicated performance had his fans clapping his every more. One of the unique performance saw him doing a mask dance, pushing the concert to a climax.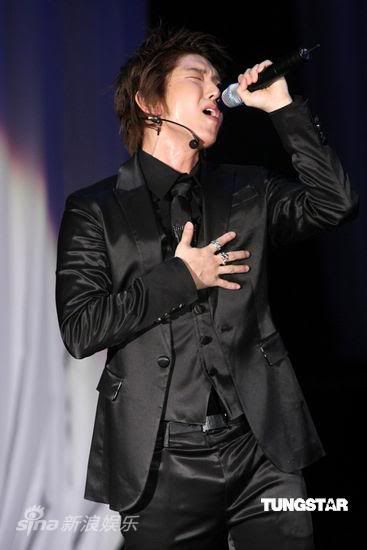 This Taiwan concert was supposed to be the last stop for Lee Junki's Asia concert tour. Lee Junki arrived on 22nd September to a great reception from his legion of fans, and he also greeted them in Mandarin. But things started falling apart, when it was discovered that their Taiwanese counterparts had ran away with the money, that was for the concert. The venue was not even booked!

Junki was supposed to have a concert in Taiwan last September, but it was later cancelled due to a typhoon. But Junki promised fans that he will return and he specially made Taiwan the last stop for his concert tour this year, to fulfil his promise. Despite this unfortunate setback, Junki and his management agency did not falter in adversity, managing to rent the venue, stage equipment, etc at the very last minute to make sure that the concert went on as scheduled.
Source. allkpop