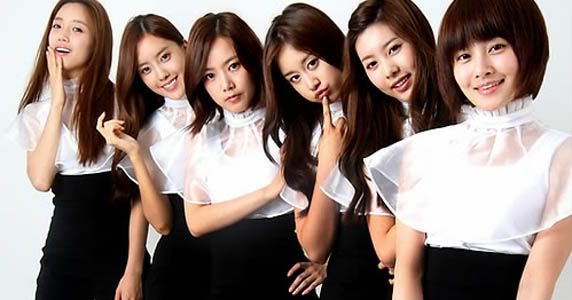 Remember the song
"Good Person"
released by T-ara back in April? That song was not promoted as a single as it was just an OST song for
Cinderella Man
.
As far as I can recall, there were practically no bad comment about this song from anyone, with many loving this song, which is a surprise especially since most are harsh on new girl groups that are not from the Big 3. It was thus unfortunate that the 5 member T-ara back then, lost 2 members subsequently,
JiWon
and
JiAe
, who cited differences in music direction and has never been heard since, while EunJung, JiYeon, HyoMin remained.
And thus the song was buried, Core Contents Media had to scramble for new members to fill the void, and keep the group's schedule on track.
SoYeon
,
Boram
and
Qri
joined the group shortly in June but the song was never heard of again until recently where they performed at the Dream Church Concert. Only 5 members were present as Qri was away filming for
Queen Seon Duk
. Check out their first live performance of "Good Person," and I sure enjoyed it.
This is an audio only fancam, but with all six members. Qri is the first to sing, then Boram, JiYeon, SoYeon, EunJung, HyoMin
The song performed with JiAe, JiWon still in the group.
Source: allkpop