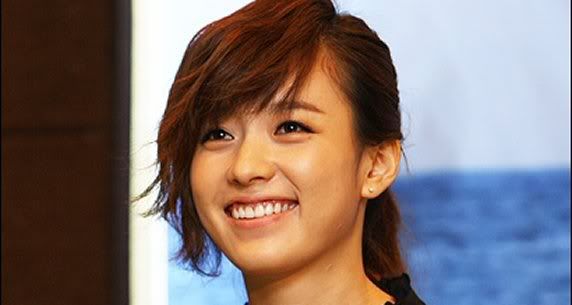 Han Hyo Joo
to Make Her Singing Debut ...well, not a
debut
as in becoming a formal artist per se, but
Han Hyo Joo
will be singing a few songs for her new music drama project titled
"Soul Special"
with
Branded Entertainment
.
"I have sung once in public at the 'Soul Special' showcase, but I'm not a professional singer so I was thinking that it might be a discourtesy for me to sing,"
she said with a smile. She also added,
"I hope that everyone will just be nice about my singing."
Now, a little background info about this upcoming music drama, "Soul Special." This drama depicts the relationship of a man and a woman who are in show business. Han Hyo Joo will star as
Jin Mia
, who is a singer/songwriter. Others on the cast include
Lee Chae-young,
will take on the role of
Min Sae-hee
who is a hotelier and
Kim Dong-wook
will portray Mia's significant other.
This music drama will air around the end of October, and will be 60 minutes long, 5-minute previews of it will also be posted on Cyworld every Tuesday and Thursday starting from September 29th.
Come on... Han Hyo Joo singing? In a drama? This is definitely a must-see. But what do you guys think about her singing in this drama?
Source: allkpop