It was announced that there would be many big stars attending the
2009 Dream Concert
, but it seems some won't be able to make it; specifically fan favorites
DBSK/TVXQ/Tohoshinki
and
2PM
.
It should be obvious as to why these two groups will not be attending. DBSK, with their pending lawsuit, said that they would have difficulty performing, and are officially missing the concert.
2PM on the other hand had been 50/50 all this while. With the recent scandal and their leader
Jay Park
(
Jaebeom
) leaving the group, fans have been mighty crazy and have shown that they are determined to boycott all 2PM events. But a JYPE representative confirmed on the 10th that all six members of 2PM will go ahead with performing since the schedule had been decided a long time ago.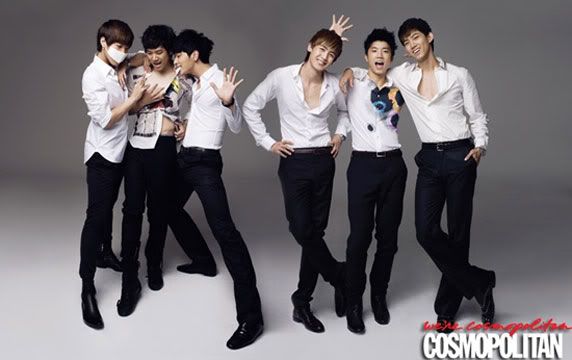 It seems that while fans really want to see DBSK at the concert to the point where many prayed intensely in public, there's little or almost none of that support from fans of 2PM who do not want to see just 6 of them performing.
It's unfortunate that the concert will not feature these two great boy bands, but as time progresses, we'll bring you more information on the pending status of these artists.
Source: allkpop