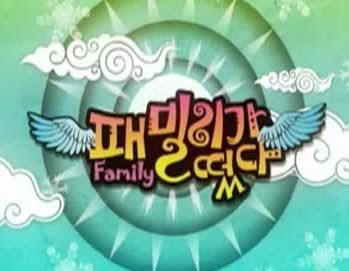 Members of Family Outing have proved that they do not care when it comes to ruining their image on the show.

In the episode that aired today on the 27th, it showed members, Lee Hyori, Seungri, Park Hae Jin, Kim SuRo, Park Si Yeon, Kim Hyun Joong, Yoo Jae Suk, Kim Jong Kook and Yoon Jong Shin, trying to break plastic wraps with their face. This game has been part of Korean shows for a long time yet it never lets us down. Even by looking at the pictures, you can tell how funny it is!

Their faces not only look hilarious, they look like they're made of clay! This was their Morning Mission to get out of cooking breakfast and as always all members tried their best to win. Their strong desire to win the game resulted with some hilarious captures of their smooshed faces!

The show usually makes fun of their faces in the morning because they have no makeup on but this time the no makeup faces don't even compare! I can't even recognize which person is which.

The show jokingly put subtitles asking for fans to not make capture pictures of the faces, how is that possible?



Here, check out the video of them ruining their faces! Starts at 2:15.


Credit: Janicceee
Source:allkpop