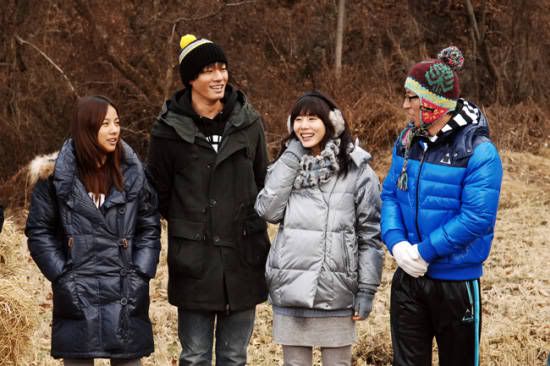 As guests.
Lee Chun Hee
has expressed in recent times that he regretted leaving
Family Outing
back then and hopes that he will be invited back soon as a guest. But when will Chun Hee's wish be fulfilled?
Earlier in the week on
Ya Shim Man Man Season 2
, Lee Chun Hee had recorded a video letter for PD Jang of Family Outing saying, "Even if I am only a guest, please let me appear on Family Outing once." The following day on the 22nd, Lee Chun Hee said jokingly at the press conference of his new drama, "Really want to go and have some fun with the family."
Chun Hee explained further that he was worried of being typecasted as the clumsy Chunderella on Family Outing and harm his acting career. He just finds it a pity that he had to drop the show and really can't bear to live with it.
With regards to that, Jang Hyuk Jae PD said, "I was really shocked when I saw Chun Hee's video letter. We are prepared to invite Chun Hee and Park Ye Jin back as guests, but it's not the right time now. There will be a chance in future."
Source. allkpop