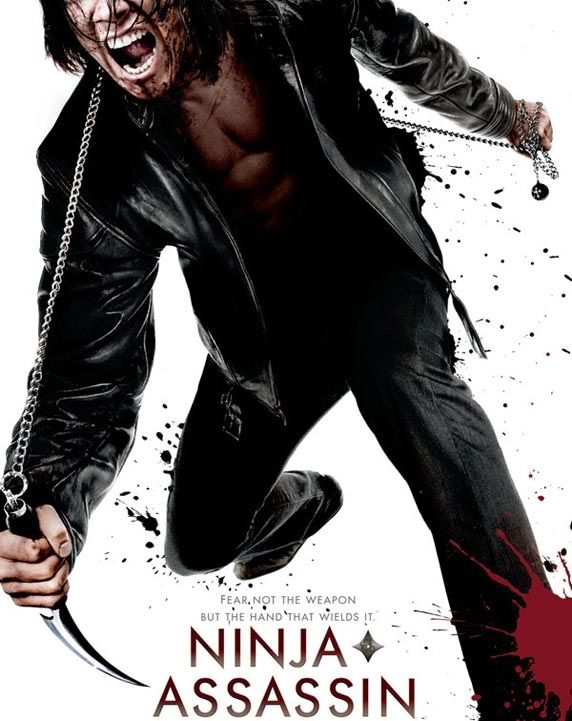 As the release date comes closer, more clips of
Rain
's highly anticipated Hollywood movie
Ninja Assassin
have been released, including a short chase scene from the movie.
The Chase:TV Spot:
These recently released videos have made me even more excited for Rain's new movie, and it looks like Rain is on track to be the next Hollywood action star.
Although after watching the chasing scene, I have to say that Rain has the will of a champion. If it was me, I would have definitely given up right at the start of the chase. I would rather they killed me right then and there because I'm straight up not going to jump out of a glass window. I mean if I jumped out of that window, I'm definitely going to get cut up from the broken glass. Then I'm probably going to bleed, and if I bleed, I'm for sure going to cry like a little girl. All the other ninjas are probably going to make fun of me, and I'll end up running home crying to my mom. Then she's straight up going to beat my ass, not only for crying like a girl, but also for ripping up the new clothes she just got me. Overall, it's just not a good choice. I mean it's good that Rain has the will of a champion, but he really should think about the consequences before he does crazy things like jumping out of a glass window.
Cr. allkpop