Not just Kim Heechul and Park Soo Jin, Jung Gyu Woon was also dancing away in the club.
The trio were just filming for their drama,
Loving You a Thousand Times
which begun broadcast on 29th August. In a nutshell, Heechul and Gyu Woon's characters go to a club for drinks where they meet Soo Jin's character, who is openly wooing Gyu Woon's character. But Heechul's character likes Soo Jin's character and so a dance battle to attract each other begins.
This dancing scene was a piece of cake for former Sugar member, Park Soo Jin and Super Junior member Kim Heechul. Their hot dancing really whipped up the atmosphere and won a big round of applause from the filming crew. Jung Gyu Woon meanwhile offered a different style of dancing of his own, thanks to his long leggy frame.
This dancing scene will be shown during episode 4 on 6th September.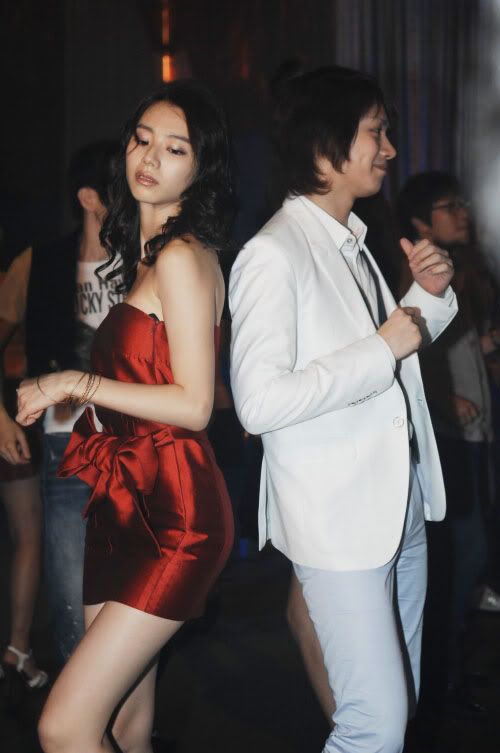 Cr. allkpop