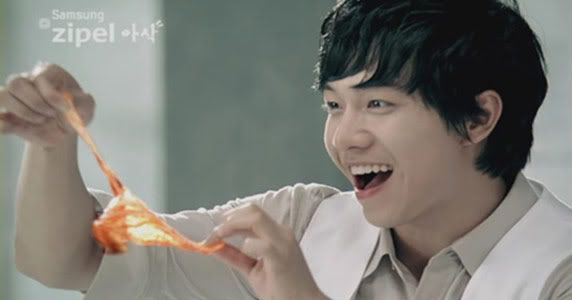 Singer
Lee Seung Gi
, the endorser of
Samsung Zipel
, is becoming very popular among the mothers of Korea.
Lee Seung Gi
is also known as 'The Nation's Son' and this new CF for Samsung Zipel Kimchi refrigerator expresses why he deserves the title more than anyone else.
In the CF,
Lee Seung Gi
is off to leave the house when he catches a glimpse of a note his mother left him saying, "Son! I made new kimchi!". From then on that's where the cuteness starts as he begins to eat kimchi with his fingers, closes the door of the fridge with his bottom and so on. But other than the CF itself, I think the jingle, which Lee Seung Gi sings is super adorable! From his sweet voice singing the cute lyrics of "Mom made me kimchi" and his narrations of "Mom, thank you!", you can't help but to love this guy.
Check out the cute overload yourself!
Making Of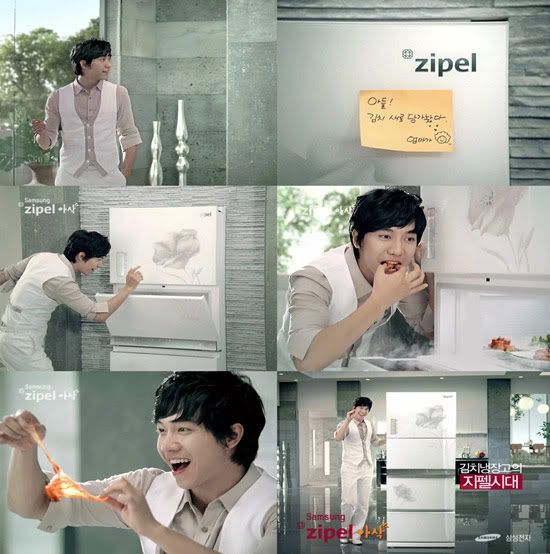 Cr. allkpop