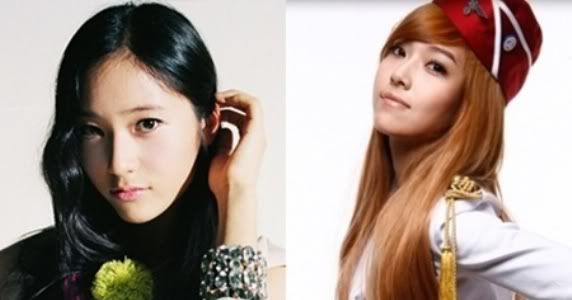 It looks like some sisterly love is in the air over at SM Entertainment!

SNSD / Girl's Generation member Jessica has had nothing but praise for her little sister Krystal who will be debuting soon with the new SM girl group f(x).

Jessica stated, "I'm very proud and glad that my little sister is debuting so soon."

As a direct comment to her sister she said, "With all the hard work and dedication you've put into your training, I believe that you will be even more successful than I am. I'll always support you. I love you. Jung sisters fighting! (In English) I'm always here for you!"

Some more sister to sister connections, f(x) has their first showcase on September 2nd at the CoEX Artium, which should sound familiar because it is the same place where Jessica will be performing 'Legally Blonde: The Musical'. As for Jessica's attendance, SM has stated, "Jessica really wants to attend the showcase, but with her current schedule, it will be tough for her to find time."

But no worries because, "Even if she doesn't make it to the showcase, Jessica has already planned to attend f(x)'s debut stage and many other events in the future."

Looks like the Ice Princess image is slowly melting and Jessica is finally showing some of her warm and sunny side.

For more news on f(x).
Cr . allkpop!