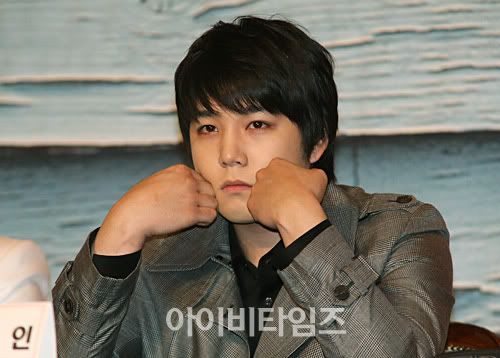 Update: Kangin has decided to drop out of the show, with effect from 28th September.

In the aftermath of the assault case that Kangin was involved in last week, there have been doubts over his schedule in the short term.

But there was good news for fans of Kangin after it was announced that recorded portions for his variety show, Human network – Super Junior's Miracle on KBSDrama cable channel will not be edited out.

According to a production staff, "We aren't going to edit away Kangin's recorded portions for the broadcast. Kangin had come to the filming place very early for one of the recordings, and read over the kid's profile very carefully, showing his dedication. Although he is now involved in a police case, he is a very kind and and friendly person during recordings. It will be great to have him continue on the show in the future."

As for Kangin's schedule on the show in future, it's still very much up in the air depending on legal proceedings. The staff said, "That hasn't been decided yet. But in the event that Kangin won't be coming in for the next recording, we are making contingency plans to find a replacement for him temporarily."
Source: allkpop