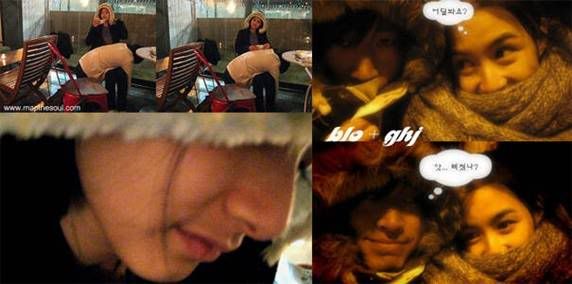 With her impending wedding and her 5-week pregnancy, actress
Kang Hye Jung
could not be any happier!
To top her happiness, Kang Hye Jung was given a surprise party from her movie cast to congratulate her on her wedding and pregnancy news recently. Despite her pregnancy, Kang Hye Jung is working on a new movie called
Girlfriends
, in a main character role.
Surprised by the kind gesture of her movie cast, Kang Hye Jung was full of laughter during the whole event. In response to the surprise event, she stated, "
If I were to be congratulated like this every time, I would get married two or three more times.
"
Towards her lover of 9 months, she expressed her happiness, "
Receiving a proposal from Tablo, and having his child is the best thing to have happened to me in my life.
"
Kang Hye Jung plays the main female role in Girlfriends, along with fellow actress
Han Chae Young
. The movie tells a story of three women who become friends thanks to their common interest, one man. This romantic comedy will be released in December.
Cr. allkpop