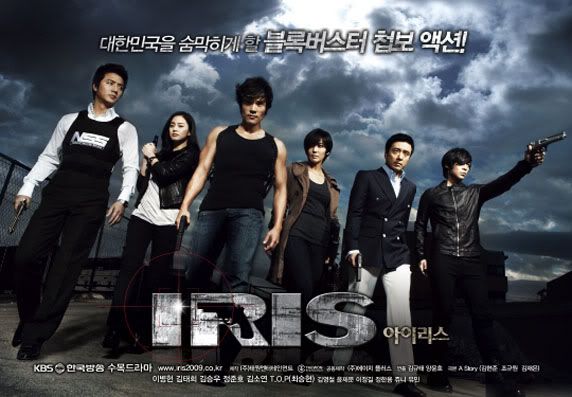 Touted as Korea's first spy action thriller drama, the production company, Taewon Entertainment has unleashed the latest poster for
IRIS
, with slightly more than a month to go before it's premiere episode.
In case you didn't know, the drama boasts of a stellar cast which includes (as shown in poster), Jung Jun Ho, Kim Tae Hee, Lee Byung Hun, Kim So Yeon, Kim Seung Woo, and
T.O.P
.
The new poster sees each of them posing charismatically for the cameras, inducing a sense of excitement from the drama. We can also see that each of their eyes are directed towards different directions, foreshadowing a series of exciting chase scenes, betrayal and romance that are to follow in the drama.
IRIS
comprising of 20 episodes, will air on 14th October, taking over from
Take Care of My Young Lady
through KBS2TV and a delayed telecast on KBSWorld.
Cr. allkpop