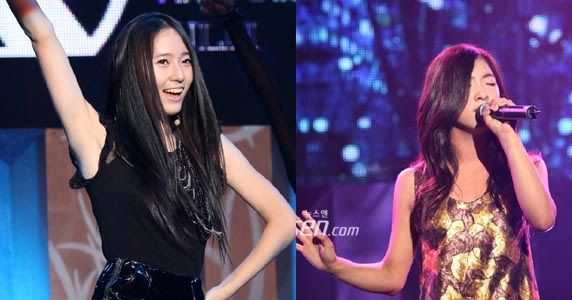 It has been revealed how two of the
f(x)
members,
Luna
and
Krystal
got into
SM Entertainment
.
The 16 year old member,
Luna
, revealed on September 2nd during the group show-case that she was casted on a show called, "
Truth Game
," (
SBS
) in 2006. In this show, she got a the nickname of "
Wave Girl
." She then said that it was on that show that SM noticed her talents and brought her into the company. Since 2006, she has been learning and training in vocals, dancing, and English.
The sister of
SNSD/ Girl's Generation's Jessica
and the youngest member,
Krystal
, also revealed in the show-case that she was recruited by SM when she was 7 years old but because of her young age, she started training just 2 years ago. Unlike Luna, she has been learning and training in vocals, acting, ballet, jazz dance and Japanese since 2006. She is also said to be fluent in English, just like her sister Jessica.
Man, there is a lot of talent in just two of the five members of f(x), imagine if all of the members were that talented and wow... you get one heck of a group right there. It just gets me more excited to see f(x) perform the song LA chA TA.
Here's a peek of her singing in the showcase:
Stayed tuned for the release of their MV of LA chA TA.
And also don't forget to Visit our friends at the first international fansite for f(x) @
Aff(x)tion Forums
!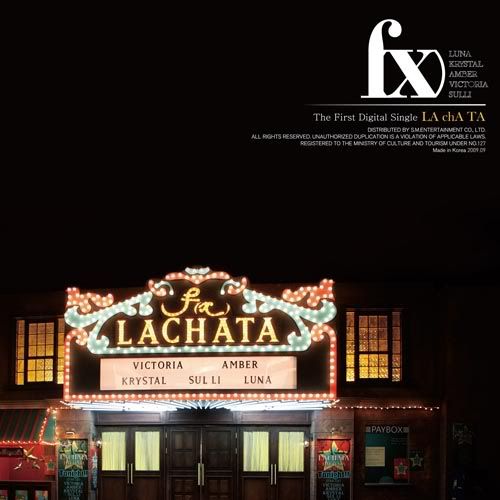 Thanks to
chiyako
for the tip.
Cr. allkpop