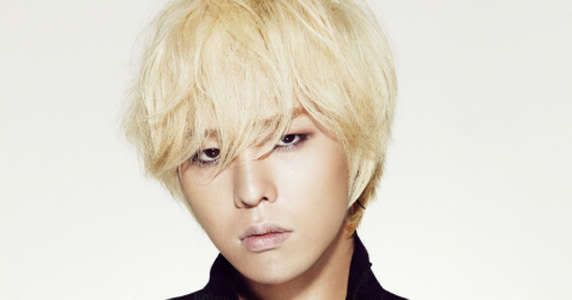 G-Dragon
, the center of various controversies lately, managed to draw the public's attention yet again, this time not with his
neon shorts
or
plagiarism accusations
, but the rumored cancer stick he was seen holding between his fingers. This explains why the "
Boy
" can't "
Breathe
"!
Kush
and actress
Kim Min Hee
were also spotted in the pictures.

As expected, netizens are in complete disarray over the photos of the
Big Bang
leader blazing one up at the
2009 Global Gathering
.
This fool smokes too?
Smoking isn't a big deal, but GD is an idol. Shouldn't he be more careful?
I liked Big Bang's GD better than the solo GD.
He really wants to ruin his image -.-
Didn't he participate in an anti-smoking campaign last year? How hypocritical.
An artist like him should be taking care of his throat, but he smokes instead.
On the other hand, some comments were in defense of G-Dragon's act.
Smoking is not the issue here. It's his plagiarism accusations.
I feel sorry for both Jaebeom and GD... Being a celebrity in Korea must be stressful.
What's wrong with smoking?
He looks cool even when he smokes.
Even if these pictures turn out to be fake,
VIP
s generally agreed that smoking is his own private matter. However, they are still concerned for his health. After all, smoking has been scientifically proven to cause to several life-threatening health risks. Perhaps this "
Heartbreaker
" should stop breaking girls' hearts and start taking care of his own.
Source: allkpop