The eye contact between's
Big Bang's
leader
G-Dragon
and
2NE1's
Sandara Park
aka Dara was a hot issue today.
G-Dragon performed today at Korea's Global Gathering event and had
KUSH
as well as Dara join him on stage. G-Dragon's new album is not only consisted of well written songs but also features many great artists from Teddy to CL to Dara to KUSH.
When Dara joined him on stage for their duet song,
Hello
, people noticed the amazing chemistry between the two performers. Netizens commented,
"Are they dating?", "Alright, just go out already!", "Aww they would be a young boy-older woman couple!", and "They both have a cute face so they look good together."
I won't mention the jealous fans but there was one comment that caught my eye. It's a bit off topic but...
"Dara kind of looks like BoA."
Doesn't she?
Though we all know that it's not love that is bringing the enthusiastic performance, it's their amazing stage persona.
Check out some pictures where they make some intense eye contact! Hope to see even more 2NE1-Big Bang action in the future!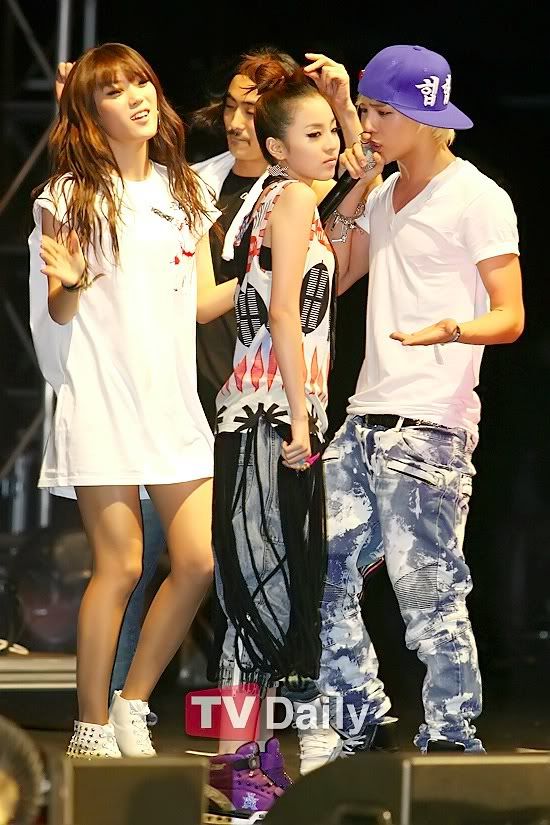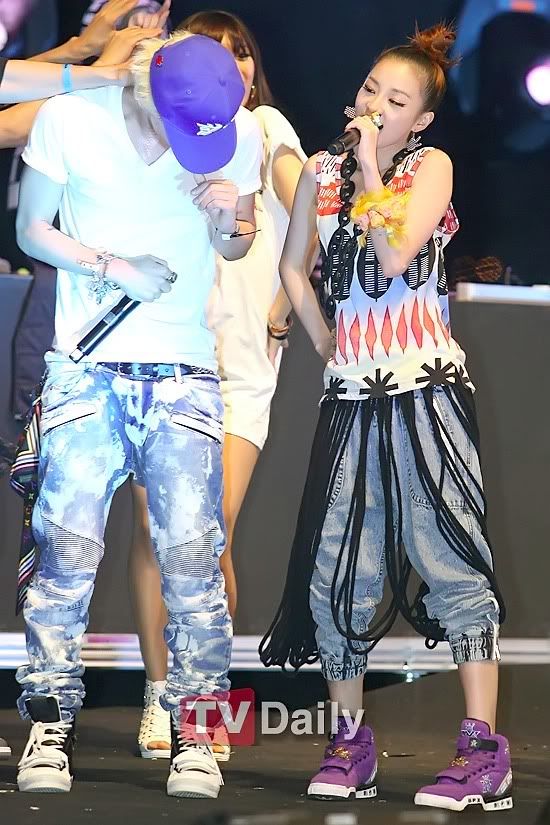 Here is a fancam of the performance:
Cr:
MrMinnie1989


Source: allkpop