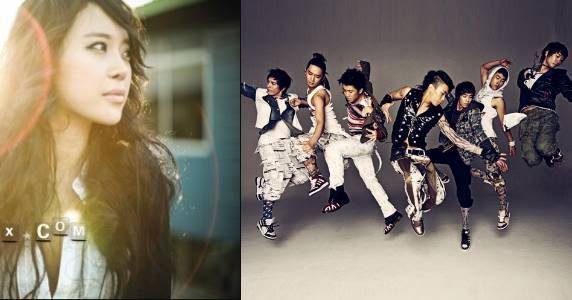 Though her stage collaboration with 2PM's Taecyeon for "My Ear's Candy" may be over, Baek Ji Young is far from abandoning the popular idol group that has been making headlines these past few weeks.

The singer recently gave a supportive word of encouragement to Jaebeom and the rest of 2PM which has caught the idea of many netizens and fans. Though many icons both in the entertainment industry and beyond have been giving support in recent weeks, Baek's message stood apart from many because she was directly connected to Taecyeon during the time of Jaebeom's withdrawal and stayed by 2PM's side through the hardest times. Furthermore, she directly addresses the group & its leader instead of talking about the issue & breach of privacy in vague terms.

"Jaebum is accepting the mistake and is thoroughly regretting it. It's upsetting to see people criticizing him from a view point of their hearts about one mistake caused through a historical misunderstanding when he was young," Baek expressed.

"Looking at sincere and kind Taecyeon who I'm promoting with, it's a worry if the spirited, professional and good image of the sincere leader Jaebum that lead them will be forgotten because of this case caused by a mistake.

"It hurts my heart and it is unfortunate to see the passions and efforts of a Hoobae (junior) singer that were accumulated for a long time collapse in one moment through a mistake," Baek revealed. "As a singer he has taken the decision whether he'll continue his promotions so I would like it if those around him did not breaks his free will and his wings."

The singer even left an encouraging message for the withdrawn leader in Seattle:


Jaebum-ah.. I hope that you win over this hardship for your jump to the second episode and I would like it if you make this chance as a turning point and an opportunity for you to add another wing. I would like it you aren't faltered by the world's words and that you have strength.
It's heartwarming to see a
maternal figure
like Baek Ji Young offering support to 2PM right now when they need it most. Like her, we hope to see Jaebeom recover soon!
Source: Newsen
Translation: G-race @ 2ONEDAY