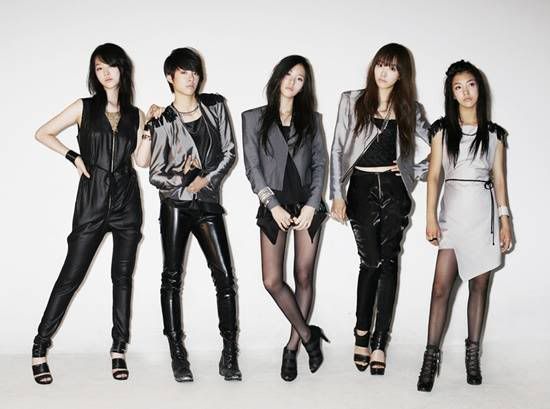 Many k-pop fans worldwide have their eyes on SM's latest girl group, and
f(x)
has officially stepped onto the girl group battlegrounds! September 2 marks the hot quintet's first showcase, which took place in Seoul. This Samsung exclusive event was full of eye candy and talent to look forward too, from the first live
Lachata
(or, as the official typography seems to, LA chA TA... don't ask) performance as well as the release of the full music video!
SM Entertainment really went out on this one - they were smart to pull a big-name idol, namely
SNSD
's Sunny and
Super Junior's
Leeteuk stepping up as MC's for the event. The highly anticipated showcase started with a bang - equipped with hits like Sam Sparro's 2008 song "Black & Gold" and Britney Spears' "Womanizer".
In addition to the support from the MC's SNSD / Girls Generation and SHINee have been reported as attending the showcase to help support f(x). The guest list was limited to a lucky 150 people who were chosen from the internet. There has been no word as of yet about the whether or not f(x) member
Krystal's sister
, SNSD's
Jessica
, attended or not.
The reaction to the girls' revealed talents is already very hot and positive - many claim that, though f(x) has a powerful charm, it exudes a feminine beauty (sounds familiar). The solo performances by
Luna
&
Victoria
have especially garnered attention from fans.
f(x)'s maknae,
Krystal
, expressed the burden in preparing for such a debut. Though the youngest member of the fivesome, Krystal has gained quite a bit of attention with her roles in various CF's and also as
Jessica's
younger sister.
Furthermore, the Chinese-American
Amber
has also caused a lot of buzz amongst netizens and curious k-pop fans both in Korea and internationally for her androgynous appearance; Amber undoubtedly gives off a vibe unconventional to the girl group scene. Even with so many groups out these past few months, Amber is the first to exude such a masculine appearance. Even if she isn't actually a guy, Amber is already forming a fanbase with her unique appeal.
Victoria
, the leader and oldest of the five, also expressed about how she hoped to become a great and dependable leader for the group through hard work and dedication.
So many fans have been wondering, what exactly does
'Lachata'
refer to? Because this song is about enjoying life, the phrase is an interjection to give a fun, bright and cheerful atmosphere; furthermore, the syllables are easy to pronounce and remember. This debut song is the latest work by hit songwriter Kenzie, known for his impressive arrangements of dance-pop and electronic songs. According to Kenzie, 'Lachata' is more than just a catchy tune; listeners will be fascinated by the upbeat melodies and witty lyrics that permeates throughout 'Lachata'.
This song surfaced the internet on September 1 and has since received an explosive reaction. f(x) hasn't even had their official debut stage yet, but many are eager to see this fresh face on the music scene; f(x) is already promising a distinctive color and talent to threaten the girl group scene!
While waiting for the MV release, enjoy these picture from the showcase! [Click to get a bigger view]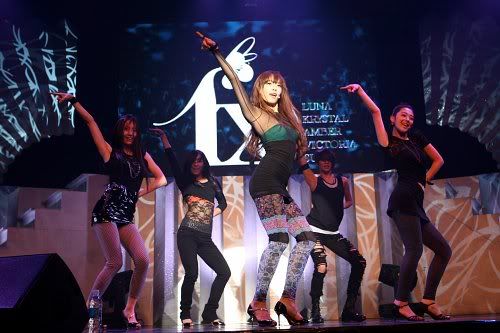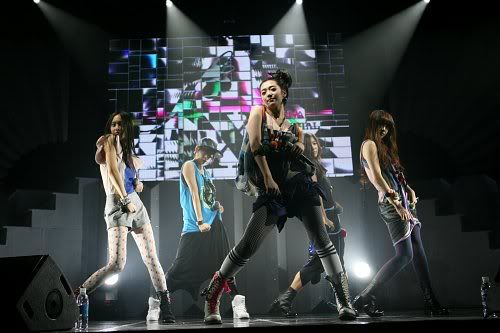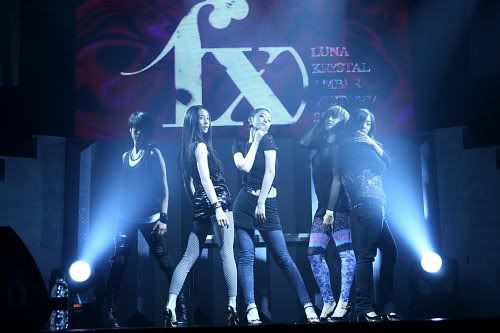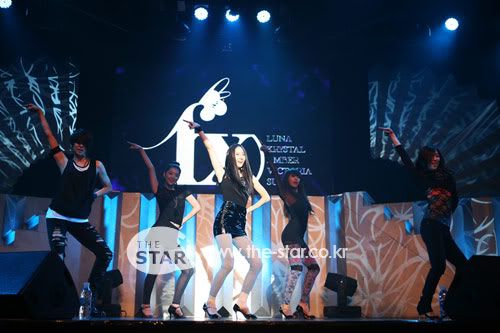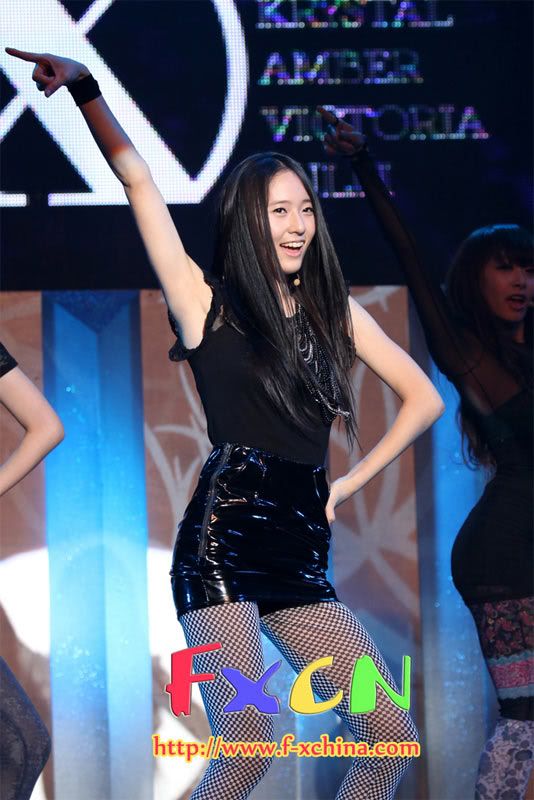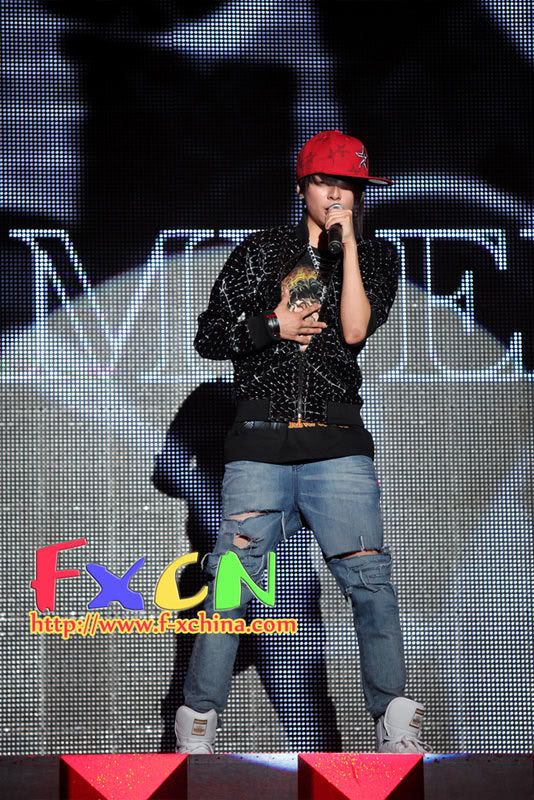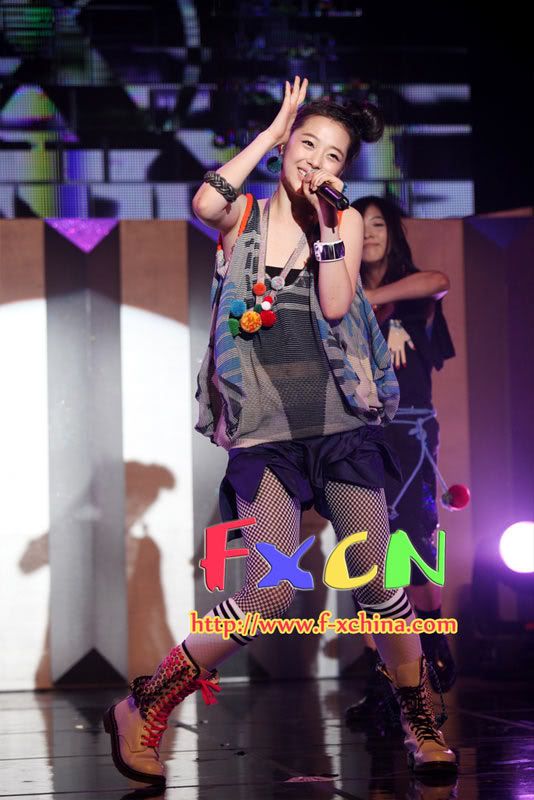 Update with audio clips from the showcase:
Amber rapping to Fort Minor... girl has TALENT!
Cute interview with Sunny:
Cr. allkpop