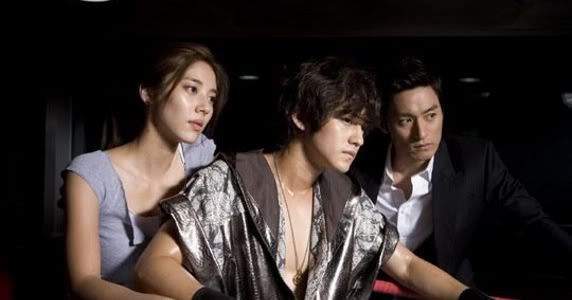 After having high expectations placed on it by SBS and the production company to do well initially, Dream is well on its way to becoming a washout instead.

Known for having poor ratings, Dream reached a new low after it had the dubious honor of becoming the lowest rated Korean drama in 2009 thus far after registering just 3.3% for its 21st September episode.

Much was expected of the drama, especially since it was based on sports and boxing, plus a main cast of Joo Jin Mo, Son Dambi and Kim Bum. The main reason for Dream's demise is largely attributed to the mammoth ratings that Queen Seon Duk are pulling in week in week out, averaging 40% recently. The lacklustre storyline in Dream is also a reason, with Korean viewers not drawn to the unimaginative familar plotlines.

KBS2TV's The Queen Returns is not faring any better having just debuted recently, but it managed to relegate Dream to last position, with 4.8%. With 3 more episodes to go for Dream before the finale next week, the nightmare will soon be over though.
Source: allkpop