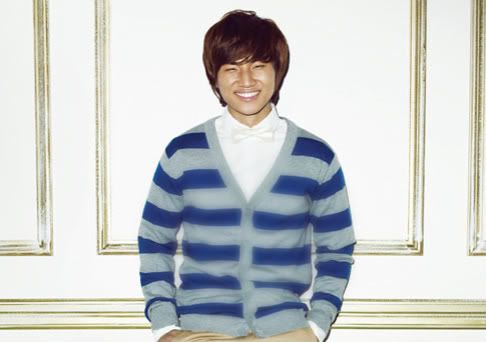 After being forced to suspend his activities, following injuries and surgery suffered from a
horrific car accident
on 11th August, Big Bang's
Daesung
will be making a comeback having almost recovered from his injuries.
In a phone interview with the PD of SBS
Family Outing
on the 14th, "Daesung will be participating in the 21 - 22nd September recording of Family Outing in Jeju Island." This marks Daesung's return after a 42 day absence since his car accident. Big Bang's
Seungri
had filled in for Daesung in late August, of which
Kim Hyun Joong
was the guest family member. During the 7 - 8th September recording of Family Outing at Kyongsangbuk-do last week, Cha Tae Hyun and Jang Hyuk became family guests for the second time as replacements for Daesung.
But fans will have to wait for almost a month, on 17th October for Daesung to re-appear on the tv broadcast of Family Outing.
There were also talk that Daesung will perform together with Big Bang at the
2009 Asia Song Festival
on 19th September. But that has been shot down by YG Entertainment, claiming that it was highly impossible for him to be performing yet.
Cr.allkpop
A/N: Finally our funny and donkey and gentle- smile k.pop family member is back!!