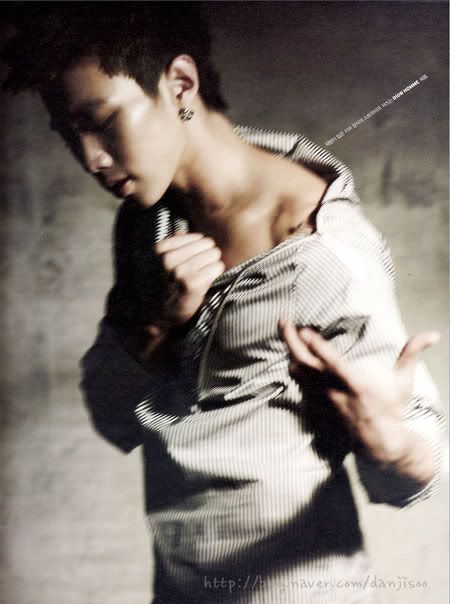 allkpop has been following the Jaebeom controversy very closely and recently reported on 2PM's activities being canceled. Yesterday, JYPE had challenged our report and released statements to the Korean media to discredit the validity of our report.

On September 7th, 2009, allkpop translated and reported a quote which came directly from Korean media outlet ISPLUS:

"For now, 2PM will not have any broadcasting schedules and all of their music performances have been canceled. They will only be recording and practicing dance moves for their new album."

Original quote from ISPLUS: "JYP 측은 7일 "당분간 2PM의 방송 스케줄은 없고 몇몇 외부 행사 일정은 모두 취소한 상태"라며 "새 앨범 준비 차원에서 녹음과 안무 일정만 소화하고 있다"고 밝혔다."
The above quote and direct translation from ISPLUS has been challenged by JYPE, in which they claim that allkpop had derived and manufactured the quote from JYPE's apology statement and JYP's Twitter account. Newsen also reported that "JYPE will request a corrected report from allkpop."
JYPE's statement to
Newsen regarding allkpop's coverage
:
"JYP엔터테인먼트 정욱 대표는 "올케이팝닷컴의 기사는 JYP측 사과문과 박진영의 트위터 글을 짜깁기한 것"이라며 "정정보도를 요청할 것"이라고 전했다."
We are bringing attention to this matter to clarify the false accusations brought against allkpop from JYPE.
In summary:
1. allkpop was
never contacted
to publish a corrected report.
2. allkpop is
not responsible
for manufacturing the quote, as it had come directly from
ISPLUS
.
allkpop is committed to providing breaking news to kpop fans worldwide and we will continue to exercise our aggressive stance on reporting. Furthermore, we will not be bullied by the entertainment industry as they backtrack to cover their own mistakes, especially when our credibility is put on the line.
We thank you all for understanding and hope this brings light upon the recent accusations that were made against allkpop. We also understand that this is an extremely difficult time for 2PM fans, but it was necessary that we clear this up, as we had received many inquiries regarding this situation.
Cr. allkpop