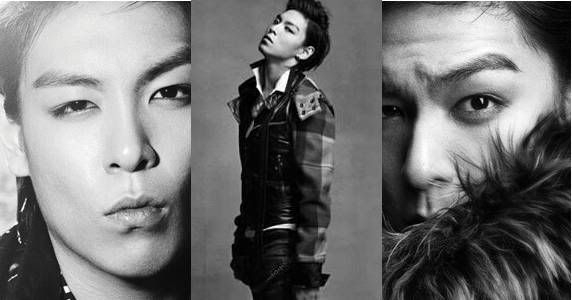 What's hotter than photos of
T.O.P man meat spread across pages and pages of ELLE magazine
? Why, T.O.P man meat in action of course! Granted, "T.O.P in action" equals little more than "T.O.P sitting around and brooding at the photographer", but I'm not sure whether the ladies who visit this site would be able to handle much more than that. Earlier this month, we brought you steaming photos of T.O.P in the September issue of ELLE, and the feedback was tremendous. Even though summer is winding down,
Big Bang
's big ol' rapper easily heats it up again with this video. Keep your eyes peeled for previously unreported styles, such as T.O.P's semi-rocker look at 0:23.
With
Big Bang
's futuristic style and groups like
2NE1
and
4minute
, there's no doubt that ultramodern has been ultra in, but features like the one in ELLE make me wish that T.O.P looked like this every day!
Cr. allkpop