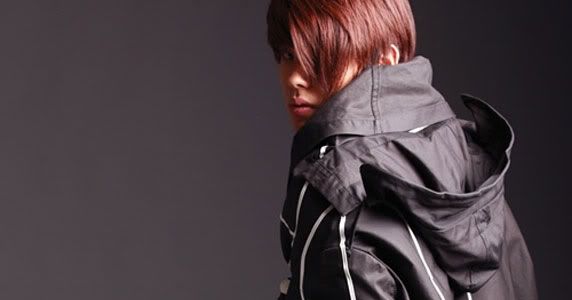 With his comeback stage drawing near, it comes as no surprise that solo artist Taegoon has had his 3rd mini album leaked one day prior to its release! Take a listen to the entire mini album here, but as always, support the artist by purchasing their album! While you're at it, check out the full MV for his comeback single!

1. "The Beginning" featuring Hoo Ni Hoon, Su-en - This is the first track of the mini album and I love the beat! Not much can be heard from Taegoon himself as the featured artists shine like no other! It's a shame the song is less than 2 minutes.


cr. TAEGUN293

2. "Betrayed" with narration from Lee Yo Won - Go figure his comeback track had some auto-tune. This should not be surprising as the same person who produced 2PM's "I Hate You" had produced this track as well. While not as catchy as "I Hate You", it has the potential to get stuck in your head for long bouts of time with it's repetitive patterns. The MV is rather generic, but if you're a fan of either Taegoon or After School's Joo Yeon, you'll most likely enjoy what you see.


cr. urasiansourceKpop

3. "Tell Me" - No guys, not the Wonder Girls. The song is mellowed out compared to the previous tracks, but at least toned down on the autotune. It's very refreshing in comparison to all the rest.



4. "Finally" - Another upbeat dance track with a side of tolerable Engrish! Though, I do find his voice sounding a wee bit nasally during the "finally" part. The verses are rather bland, but the song really grabs you by the hook!



5. "Step by Step" - The final track of the mini album and low and behold, it's another dance track!



Altogether, the album was not too bad, but it would have been nice to hear a little more variety. With a mini album, it's terribly difficult to cater to everyone's desires with such minimal songs, but Taegoon did a pretty admirable job with his 3rd project! If you liked what you hear, you'll be excited to see him perform on September 19th on MBC's Music Core!
Source: allkpop