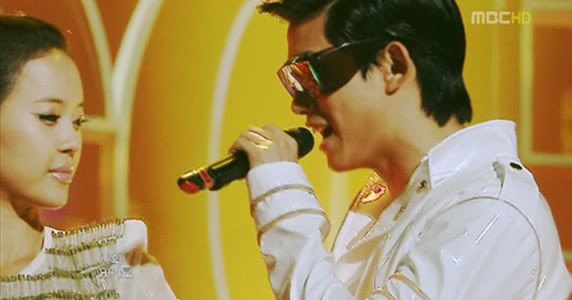 As was previously stated, tonight's performance on Music Core is going to be Taecyeon's last performance for the the song "My Ear's Candy" with Baek Ji Young.

It felt like only yesterday that the announcement of his last three performances was made, and now he's already bidding farewell. I know Hottests everywhere are already missing him, but hopefully he won't be gone for too long. Baek Ji Young is also going to miss him, but probably not as much as she's going to miss their signature hip grinding dance.



Here's also his performance on Music Bank yesterday, just in case you missed it.



Many thanks to CodeMonmonSeason4 for videos.
Source: allkpop