T-ara
and
Supernova
(초신성) will team up and do a 180 degree change, showcasing powerful dance and rap! Supernova has been away from the k-pop scene for 2 years, so this is a highly anticipated comeback.
The new project single will be entitled "
TTL (Time to Love)
," and they will be promoting it together. Although, it won't be all of the T-ara members, just Soyeon, Eunjung, Hyomin and Jiyeon. And from the Supernova side, just Jihyuk, Kwangsu and Gunil.
TTL
is said to be a southern hip hop style track, with an electronic sound and Korean melody - whatever the heck that is, I'm looking forward to this "new sound."
TTL
will be released on September 15th via online sites. For more information on T-ara, make sure to visit the
Diadem Forums
!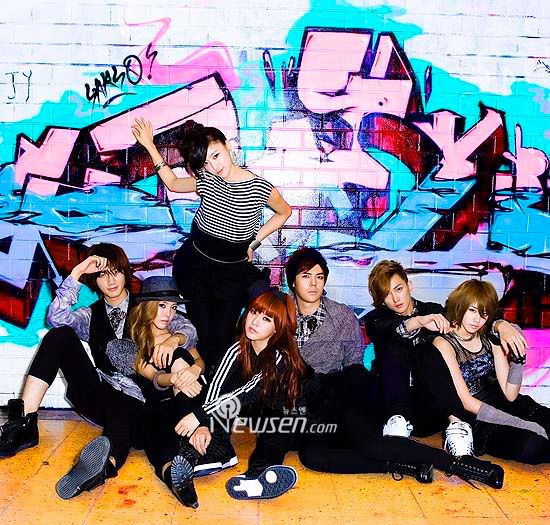 Cr. allkpop