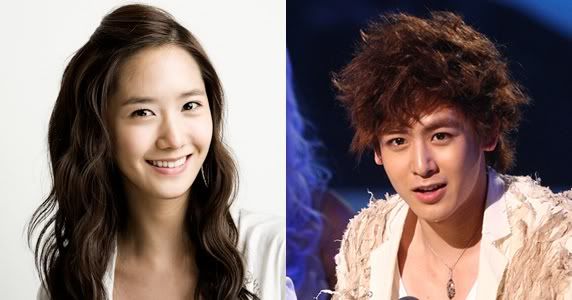 Yes, start crying ladies, this is for real.
2PM's
Nichkhun
has stated that his ideal
girl
woman is SNSD / Girl's Generation member
YoonA
.
He commented that, "YoonA has a really pretty smile", when asked who his ideal girl was by the host on KBS2TV's
SangSang Plus Season 2
.
Looks like Nichkhun really wants to shoot high with his ladies, and rightfully so. SNSD is the cream of the crop, and with 2PM rapidly gaining fame, the two will have plenty in common. Maybe, we'll see our first idol group couple?
But it doesn't end there either.
Taecyeon
also stated that he "really likes
Ha Ji Won
." Nichkhun confirmed this with a story. "We were eating in a restaurant this one day and saw Ha Ji Won on a poster and Taecyeon looked at it and said, 'Really sexy...' "
But there is SOME good news for the screaming, moaning fangirls around the world. Leader
Jaebum
revealed, "I used to have a girlfriend in America. I don't remember who wanted to break up, but we eventually did breakup. But in Korea, I don't have a girlfriend."
It seemed like a lot of 2PM info will be revealed on this episode! It was also reported that Nichkhun talked about how he was discovered by JYP.
Cr. allkpop