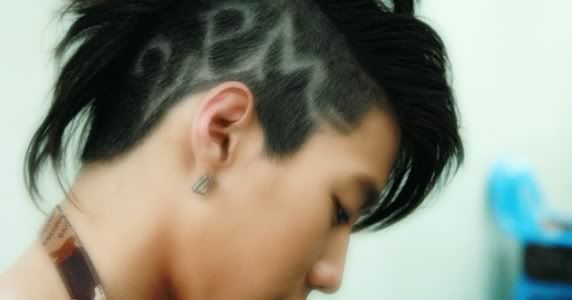 Hottests from around the world have joined hands to take a stand against JYP Entertainment! On the 17th at around 8AM, the many international fan sites of boy group
2PM
sent in a "International 2PM Fan Union Statement" claiming that they will not budge until they receive a quick and definite response regarding the situation, clearly emphasizing their huge disappointment with the blithe way the company had treated Park Jaebeom's withdrawal. The sites have also declared that they will boycott all 2PM activities until their leader comes back to Korea, safe and sound. Check out that crazy dedication below!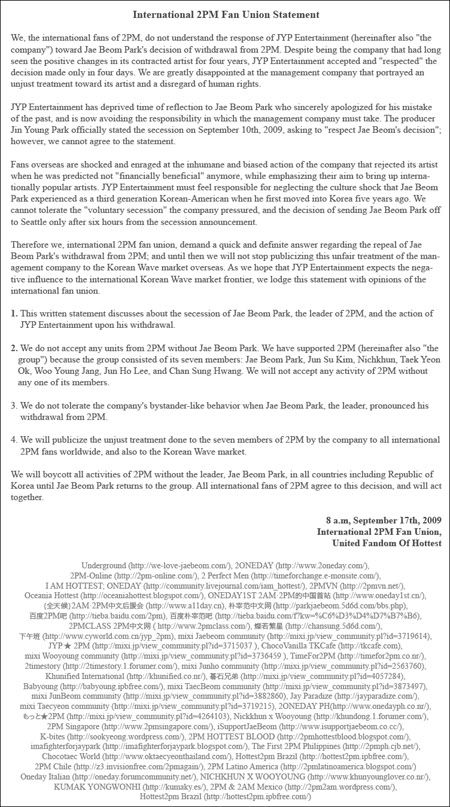 Hopefully, this madness will soon be over, and we will soon be able to see the boys, including the Leadja who had always walked around proudly with "2PM" shaved into his hair, shining on stage once again.
Check out
2ONEDAY
for ways to help support 2PM and Jay.
Source: allkpop