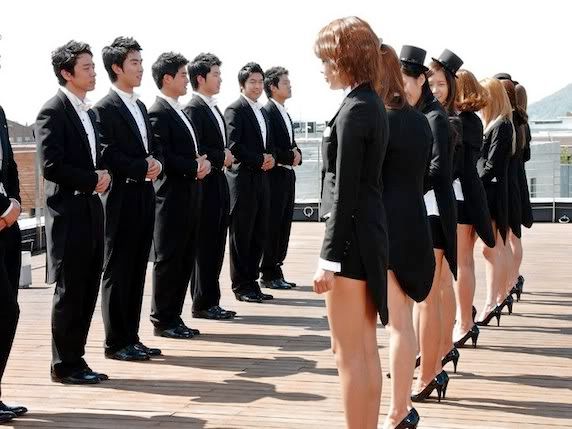 Two days ago we reported that
Girls' Generation / SNSD
were on set
filming a new CF (Commercial Film).
Well, the new CF was quickly filmed and edited and has now been released.
The CF is for
Shinhan Bank
and their new credit card. The girls wear tuxedo's and are paired with 9 guys who're also wearing tuxedo's. It seems the guys are the tenor's to SNSD's soprano-like voices. The girls are very beautiful in the CF and they even do their
"Genie"
leg kick. The girls had to stand on wooden blocks for one of the shots so they could be the same height as the guys. I don't know how this commercial is related to credit cards but it's pretty cute nonetheless. Thanks to Elaine for the tip and check out the video below:
cr: bwmow2
Source: allkpop