Rookie group f(x) is rocking some new fashions for Vogue Girl in their first official photoshoot.

The shoot comes ten days after their debut and is another sign of their rising popularity and success.

In an interview with the girls, Krystal said, "We've been saying that we've been through a lot to get here, but because my sister, who is a senior to us, has been cheering us on, it's been very enjoyable."

Amber joked around saying, "Krystal has the elegance that I don't have." To which Krystal replied, "Amber likes me too much."

As the girls have more interviews like these, their fans are slowly getting to know their personality. They seem sweet and nice, just like their sunbaes SNSD / Girl's Generation.

Check out the pictures below: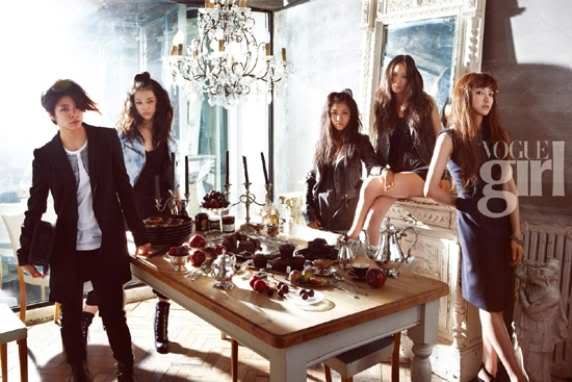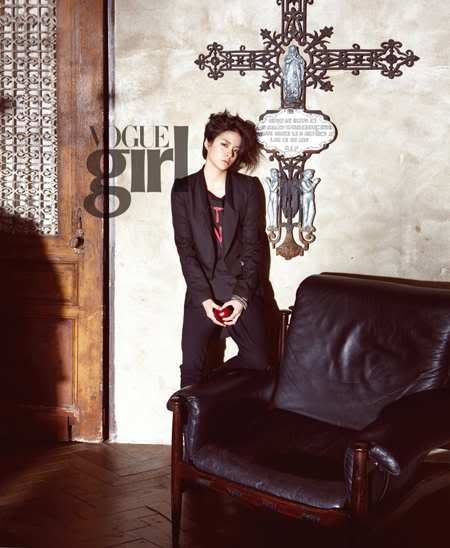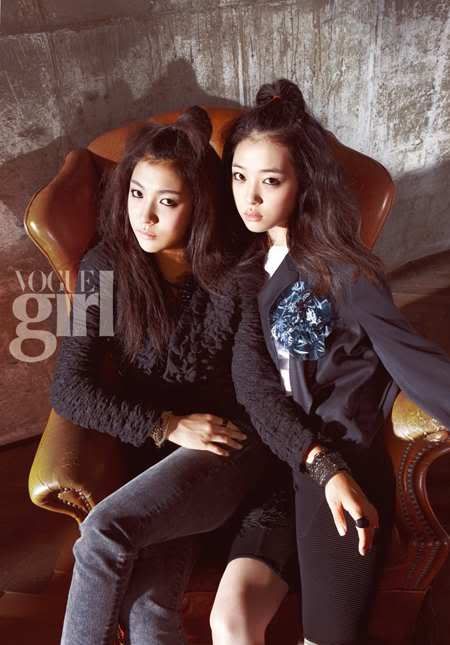 I can already see Amber fangirls going crazy over her vampire / Edward Cullen style picture with the apple and complete with the cross in the background.
Source: allkpop