After just three days of debut, 'monster newcomers'
f(x)
will be meeting with their SM sunbaes on the 7th.
The new girl group will appear on KSB Cool FM 'Super Junior's Kiss The Radio Season 2' (SuKiRa), hosted by Lee Teuk and Eunhyuk. Super Junior has already showed a lot of support for the new group, with Kangin and Kim Hee Chul attending f(x)'s
showcase
on the 2nd of September.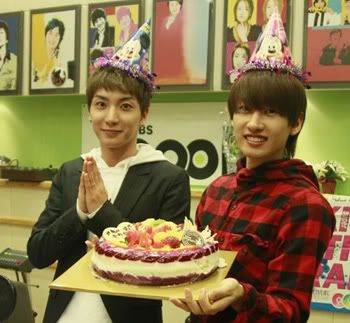 SM Entertainment stated, 'f(x) will appear on SuKiRa on the 7th. It is expected that they will reveal a lot about themselves, and give listeners a good impression.'
This will be f(x)'s first appearance on radio, and fans are anticipating it.
Cr. allkpop